Hollywood icon Harrison Ford continues to add new projects to his resume, but he'd still like to work with wife Calista Flockhart.
"We'd love to find one we could do together. … But, yeah, haven't found one yet," Ford told People at the premiere of his new Apple TV+ series "Shrinking."
The pair met in 2002 at the Golden Globes and married eight years later in Santa Fe, New Mexico. They have one son, Liam, who is 22. 
'YELLOWSTONE' EFFECT: KEVIN COSTNER, HARRISON FORD, SYLVESTER STALLONE BRING OLD SCHOOL MALE LEADS BACK TO TV
The 80-year-old was very much on board with the idea of working with his wife of 12 years, who is making her return to acting, most recently appearing in the CW series "Supergirl."
"She's just going back to work after having devoted herself to the raising of our son, Liam, for the last 20 years." Ford said. 
Flockhart adopted Liam — her only child — as a single mother in 2001, according to People. The "Ally McBeal" actress started dating Ford the following year. The "Star Wars" star has four other children from previous marriages.
Ford added that his wife is "enjoying going back to work. I'm hoping we will find something to do together."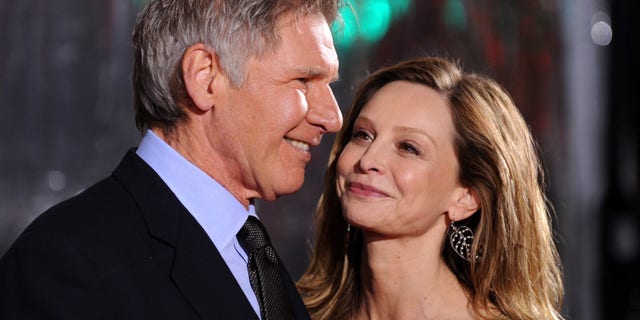 As the couple waits for the right project, Ford's schedule remains packed. 
In 2023 alone, he has his starring role in "1923," the prequel spinoff to "Yellowstone," as well as upcoming performances in "Indiana Jones and the Dial of Destiny," "Captain America: New World Order" and "Thunderbolts."
CLICK HERE TO SIGN UP FOR THE ENTERTAINMENT NEWSLETTER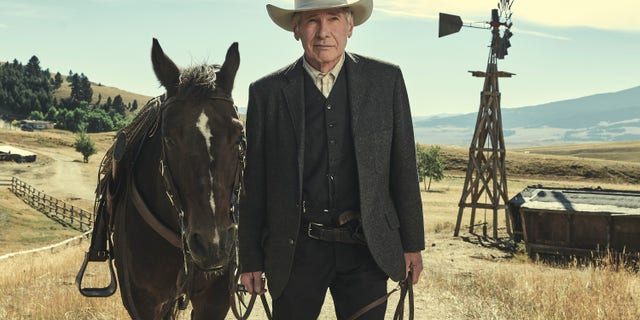 "Shrinking," created by Bill Lawrence and Brett Goldstein of "Ted Lasso" fame, is out today on Apple TV+.
"He's lovely, he's inspiring. He's 80 years old and still challenging himself," Lawrence told The Associated Press of Ford at the premiere. The series creator admitted he wasn't sure Ford would be interested in the project but was thrilled when he signed on. 
However, Lawrence did admit there's one problem with having the legendary actor on set. 
"Everybody's terrified of … telling him to do anything," Lawrence said with a laugh. "But he's so much fun to work with. Every scene gets ruined — at least one take — by me or one of the actors in the middle of it going 'It's Harrison Ford!' It's crazy."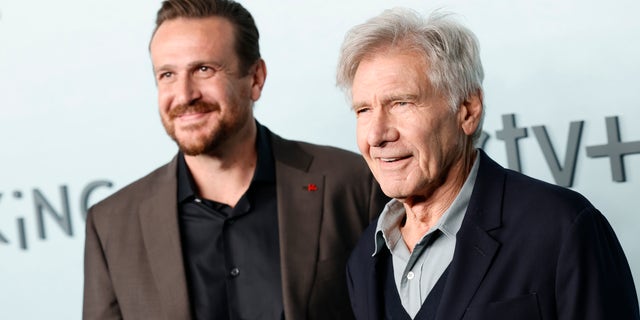 Ford's co-star Jason Segel adds that the Oscar nominee and pop culture icon "breaks through the awe really quickly so that you can get down to work."
"One of the things that's really cool about Harrison Ford is that he considers himself a tradesman, like a craftsman. He was a carpenter, and now he's an actor," Segel said. "His job is to come in and build these scenes, and you're his partner in that."
CLICK HERE TO GET THE FOX NEWS APP
In December, Fox News Digital spoke with Ford about his decades-spanning career and the secret to making it last. 
"Other people. Other people working with people who are accomplished in their areas," he said.
"I mean, the range of directors I've had the opportunity to work with certainly has been extraordinary." 
The Associated Press contributed to this report.