United States women's national team (USWNT) and Angel City FC star Julie Ertz has decided to step away from professional soccer.
"With immense emotion and processing, I've decided it is time to hang up the boots," Ertz said in a social media post on Thursday. "I've been blessed to meet and train with some of the best and most inspirational women I've ever been around, and I've experienced different cultures while traveling the world to compete at the highest level."
Ertz is a two-time Women's World Cup winner and played on the USWNT during this year's tournament. After the U.S. was eliminated by Sweden in the Round of 16, Ertz hinted that she could bring her international soccer career to a close.
CLICK HERE FOR MORE SPORTS COVERAGE ON FOXNEWS.COM
"I gave everything I had to the sport that I love. With that I can walk away with no regrets because while I gave soccer every ounce of myself, soccer gave me even more, and for that I'll always be thankful," Ertz said.
USWNT KNOCKED OFF FIFA WORLD RANKINGS TOP SPOT FOLLOWING EARLY WORLD CUP EXIT
Ertz scored 20 goals over her 122 games for the U.S., winning World Cup titles in 2015 and 2019.
Ertz has long list of accomplishments in her storied career. But perhaps her greatest achievement happened last August when she gave birth to her son, Madden.
"As I have gotten older and become a mom, it's clear the sacrifices of time away from my family no longer seem doable with so many factors at play," Ertz said. "These girls gave me a gift I could never repay and l got to live out a dream I wish for everyone: falling in love with a sport you have played your whole life and getting to share it with your son."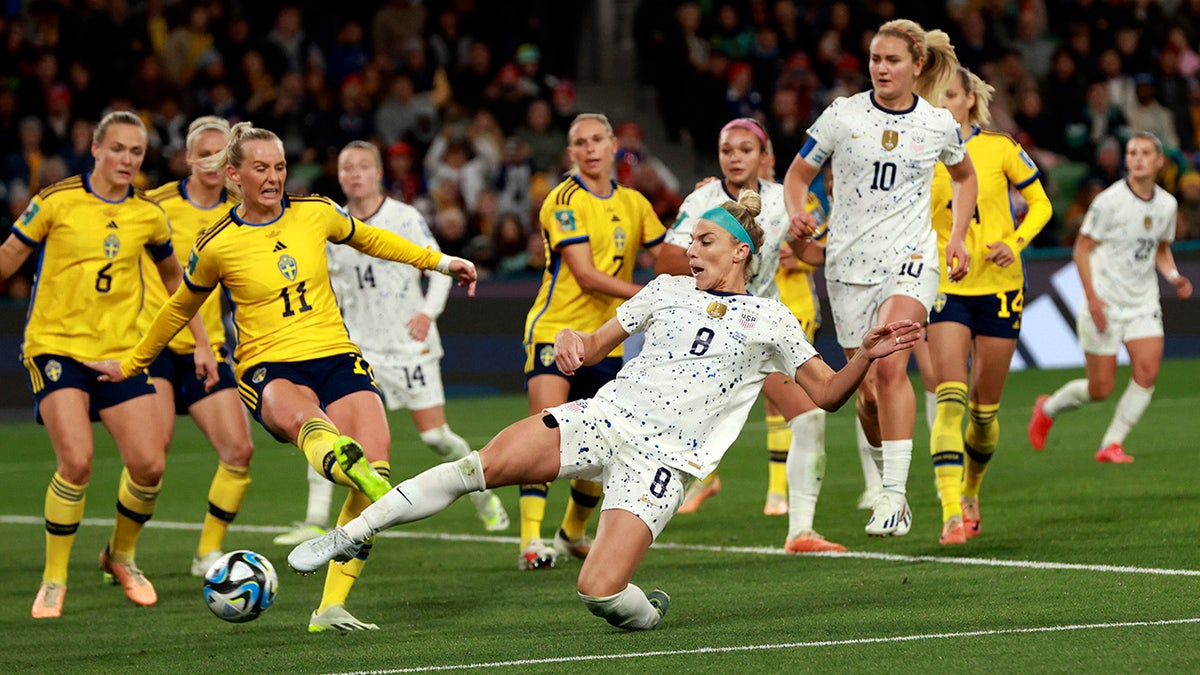 She made an impressive comeback to soccer, first appearing for the U.S. in a couple of friendly matches against Ireland in April. 
She later inked a deal with NWSL team Angel City and was then named to the U.S. women's national team's World Cup roster in June.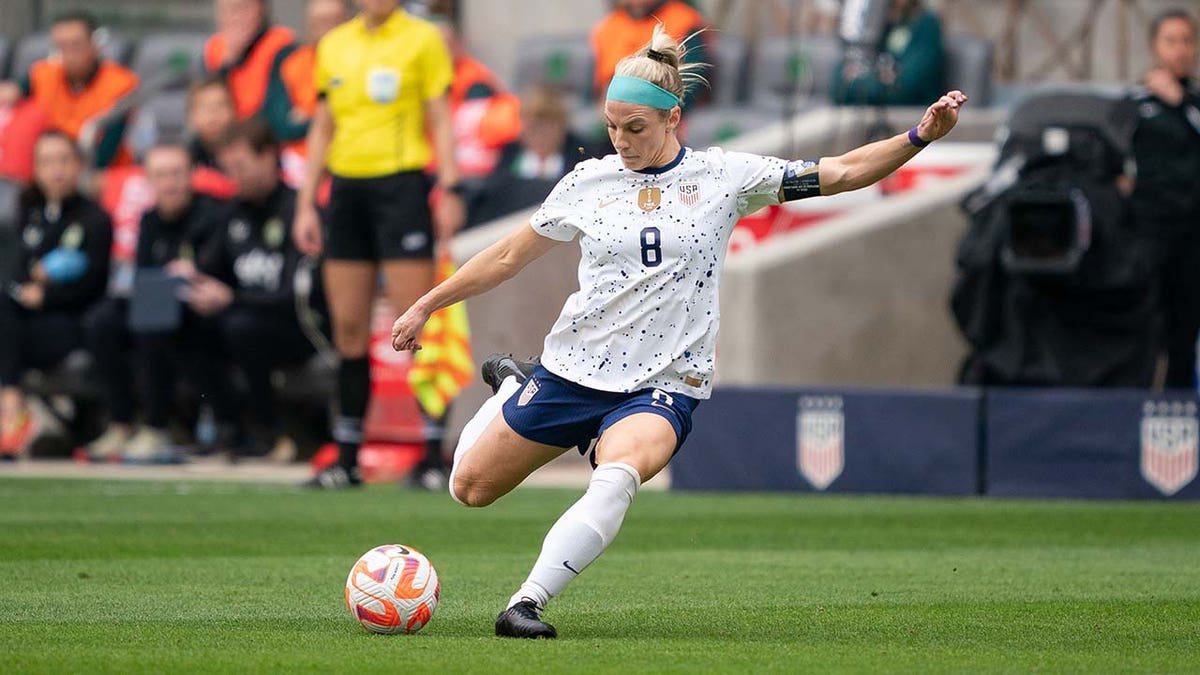 "Julie has forever left a positive mark on Angel City, and we are truly honored to call her one of our first alums," ACFC co-founder and President Julie Uhrman said in a statement. 
"Time isn't the only measurement of influence; what matters is one's commitment to supporting their team and community during their tenure."
Ertz played in 17 World Cup matches, with the USWNT winning 13 of them.
CLICK HERE TO GET THE FOX NEWS APP
Ertz described the opportunity to represent the U.S. on the soccer field as "the greatest honor."
"Representing this country on the National Team has been the greatest honor. To play for the USWNT means you chase greatness every day while you wear the crest. I hope that I was able to leave an impact that reflects that."