By T.K. Randall
May 9, 2023 ·  0 comments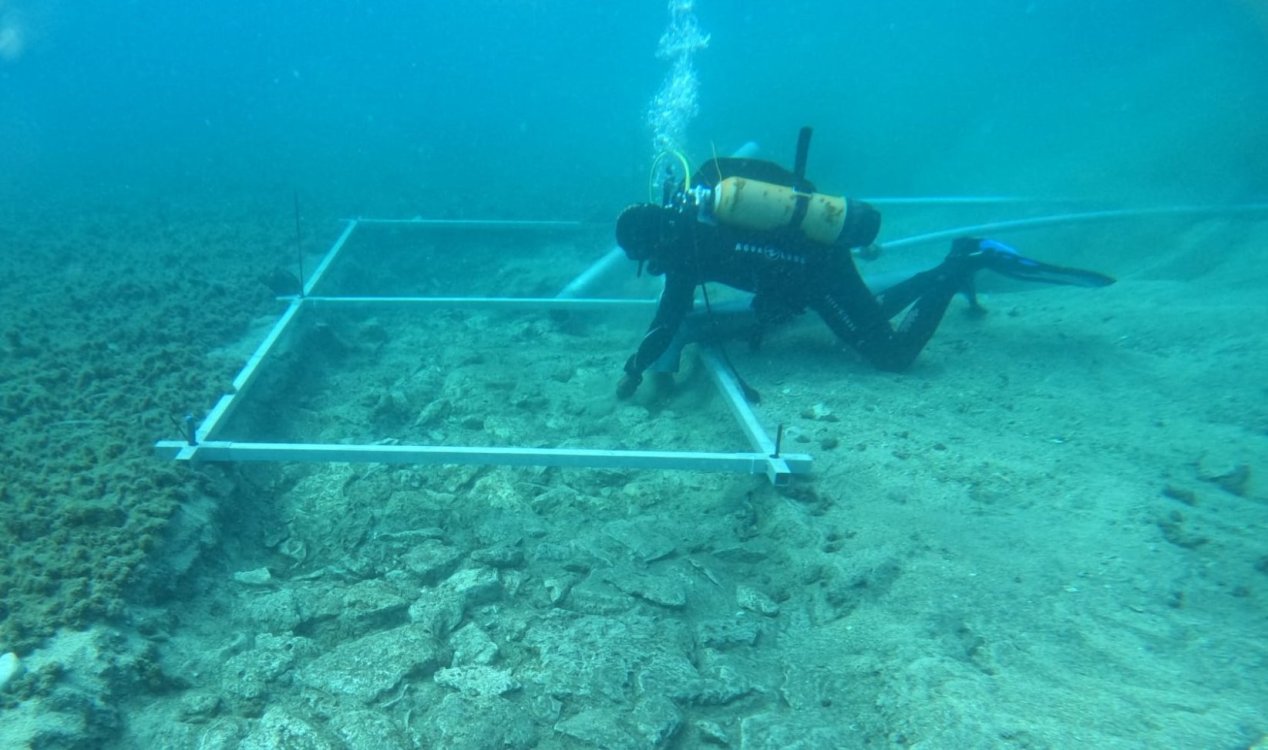 Underwater archaeologists have been working to uncover the site. Image Credit: Facebook / University of Zadar
The Neolithic road was found after an archaeologist noticed 'strange structures' in the water nearby.
Situated in the pristine waters off the coast of the Croatian island of Korcula, the road, which can be found approximately 15ft beneath the Bay of Gradina, is thought to have been built around 7,000 years ago by a long-lost Neolithic maritime culture known as the Hvar.
Newly released footage shows underwater archaeologists removing sand and debris from the site.
"These are carefully stacked stone plates that were part of the four-meter-wide [road] that connected the artificially created island with the coast," the University of Zadar wrote on Facebook.
"By radiocarbon analysis dating of preserved wood found in the last campaign, the entire settlement dates back to around 4,900 BC. People walked on this [road] almost 7,000 years ago."
Exactly how the road was built, what it was used for and how long ago it fell into disrepair are all mysteries that the team will be hoping to solve in due course.
Source: Vice.com | Comments (0)
Tags: