Happy 81st birthday, Mr. President. (I always know when Biden's birthday is because it's the same as one of my kids.)
He didn't have a big celebration yesterday, unless you consider pardoning turkeys a whole lot of fun – for obvious reasons.
Yet plenty of news outlets used the peg for their is-Biden-too-old pieces., and NBC didn't deliver much of a birthday present with a poll showing Biden at his lowest approval rating of 40%.
Politico reported that when donors asked how to deal with the issue, his deputy campaign manager said to focus on Biden's historic accomplishments, a response that "was well-received by those who see his age as a mark of his deep experience – and met with disagreement by others, who fear not enough is being done to remind voters that former President Donald Trump is just three-and-a-half years younger."
BIDEN CRACKS AGE JOKE ON 81ST BIRTHDAY, THEN CONFUSES TAYLOR SWIFT, BEYONCE
Even close allies "believe that Biden is mentally up for the job, but some acknowledge that the president can at times appear frail." You think?
Some want more joking about Grandpa Joe – Biden said yesterday "it's difficult turning 60."
"I think everyone knows it's an issue, and we have to address it," former chief of staff Ron Klain is quoted as saying. The White House should emphasize that "it gives him more wisdom and experience, how he's navigated this difficult problem in Ukraine."
A CAPITAL PROTEST COUNTERS ANTISEMITISM AS ISRAELI TROOPS ENTER GAZA HOSPITAL
Speaking of war, 70% of Democrats in that NBC survey disapprove of Biden's handling of Israel's bloody conflict with Hamas. This reflects a deepening divide within the Democratic Party, especially among its youngest voters. In fact, the president's approval rating among those 18 to 34 has dropped to 31%. 
Among Democratic voters overall, 51% say Israel has gone too far, while 27% believe Israel's military actions are justified.
By any objective measure, Biden has done well balancing rock-solid support, including his trip to Israel after it was brutally attacked by Hamas, with urging restraint as the Gaza death toll soars, but if you view Israel as a terrorist oppressor, your view of the president's role is going to be negative as well.
And the sour icing on the cake, so to speak: Trump edges Biden by 2 points in a 2024 matchup.
There's even a companion Politico piece on how Democrats are coping with all this bad news (in part by rationalizing that he was underestimated in 2020).
Now look at this contrast in yesterday's Washington Post, which, along with the New York Times, has repeatedly been warning of the dangers of a second Trump term.
TRUMP VS. BIDEN: A DRAMATIC DIFFERENCE IN HOW THE MEDIA TREAT EACH CAMPAIGN
"No president has ever attracted more public detractors who were formerly in his inner circle. They are closely watching his rise — cruising in the GOP nomination contest and, in most polls, tying or even leading President Biden in a general election matchup — with alarm. Among them are his former vice president, top military advisers, lawyers, some members of his Cabinet, economic advisers, press officials and campaign aides, some of whom are working for other candidates."
Most of the facts here are previously known – the story is true – but the retelling builds a case that not all the criticism is coming from political opponents. Some, including former Trump lawyers Jenna Ellis and Sidney Powell, are trashing their former boss in exchange for guilty pleas and no jail time in the Georgia election fraud case.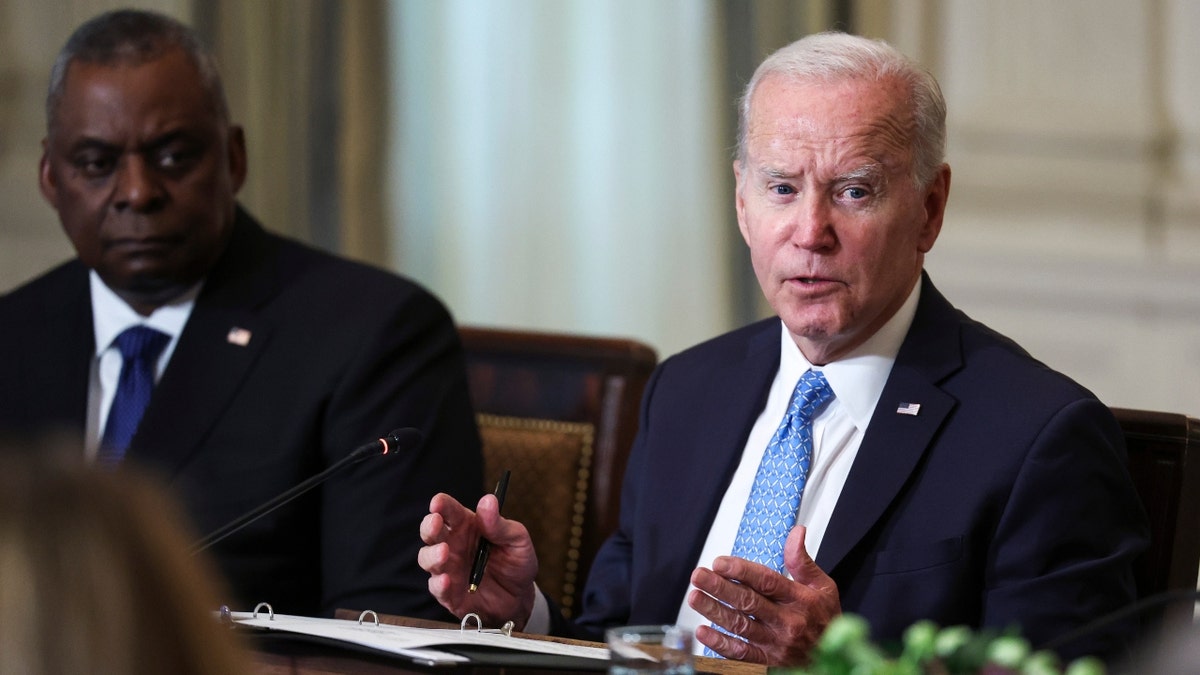 Perhaps the most interesting commentary comes from Trump's second chief of staff, retired general John Kelly:
"I came out and told people the awful things he said about wounded soldiers, and it didn't have half a day's bounce. You had his attorney general Bill Barr come out, and not a half a day's bounce. If anything, his numbers go up. It might even move the needle in the wrong direction. I think we're in a dangerous zone in our country."
CLICK HERE TO GET THE FOX NEWS APP
The response from the former president's spokesman Steven Cheung is purely Trumpian: "These media whores are always looking for their next grift — whether it's book deals or cable news contracts — because they know their entire worth as human beings revolve(sic) around talking about President Trump."
One thing is certain: No matter the twists and turns of the campaign, including Trump's criminal trials, there is one issue that by definition cannot go away, and that is Biden's age. At least, from his standpoint, he won't have another birthday before the next election.