A local activist wants to hold the St. Louis Public Schools [SLPS] board accountable for the poor education outcomes of Black students within the district.
Chester Asher urged the SLPS school board on July 11th to address the dismal academic outcomes of Black students within the school district, which make up about 80% of students. 
Asher's speech was the first to speak during the public comment period. 
He began his remarks by listing statistics about academic performance in the district, claiming that 10% of students within the district can read at grade level.
MICHIGAN SCHOOL DISTRICT TO RETIRE CHIEFS MASCOT, ARROWHEAD LOGO AFTER COMPLAINTS OF CULTURAL APPROPRIATION
Asher proceeded to list the names of the schools within the district, which include Jefferson Elementary School and Washington Montessori Elementary School, referring to them as "the slave owners that welcome our children each morning."
Furthermore, Asher argued that poor education outcomes lead to "incarceration" and that poor reading skills would make applying for a job application difficult.
"We will not stand here while you engage in faux deliberation or remain silent while you pave the way for incarceration," he told the school board. "You applaud yourselves while allowing our schools to pile Black bodies on top of piles of Black bodies, because that is the result of an educational system that does not educate."
Asher is the founder and CEO of a "social justice public school" called Ali Academy in St. Louis. Their website states that 80% of children in St. Louis are not able to "read, write, and do basic math on grade level."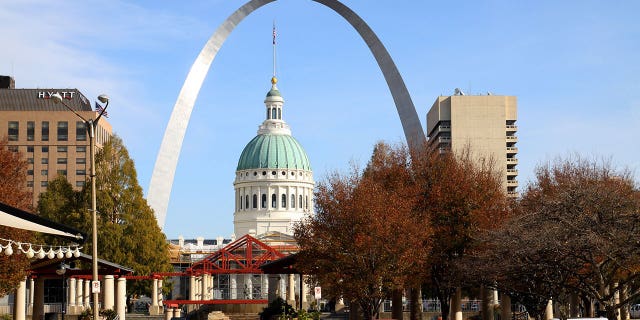 "We demand action. Your sham, citywide plan sheds no light and provides no direction," Asher added. 
THE LARGEST TEACHERS UNION IN AMERICA RECOMMENDED EDUCATORS INCLUDE 'GENDER QUEER' IN THEIR SUMMER READING
"Our state test scores are a yearly reminder of your dereliction, and the outcomes for our children and communities require your criminal conviction… I do not come in peace to people who hold no passion, no urgency, no care, and no love for Black folks. I come in justice which means I can't rest until you or your replacements provide the education Black children deserve," Asher said.
According to data found on U.S. News & World Report, 40% of St. Louis high school students tested at or above the proficient level for reading, and 28% tested at or above that level for math.
SLPS did not immediately respond to request for comment. SLPS presides over 70 schools and 19,000 students.
Asher's comments came after national test scores showed sharp declines in math and reading due to COVID lock-downs.
CHICAGO PUBLIC SCHOOLS UNDER FIRE FOR REMOVAL OF BLACK PRINCIPALS: 'PATTERN AND PRACTICE OF DISCRIMINATION'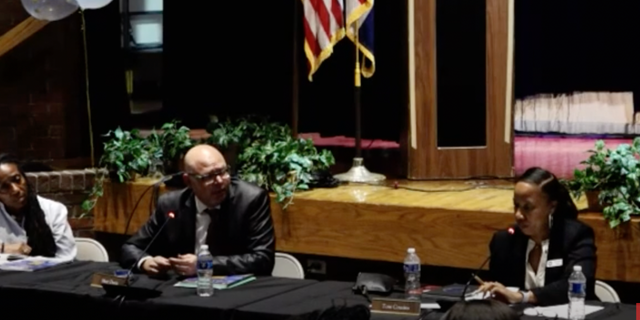 CLICK HERE TO GET THE FOX NEWS APP
Math scores saw their largest declines ever, while reading scores dropped to levels not seen since 1992 for fourth and eighth graders across the country, according to the Nation's Report Card. The average mathematics score for fourth-grade students fell five points from 2019 to 2022. The score for eight-graders dropped eight points. Reading for both grades fell three points since 2019." 
Not a single state saw improvement in their average test scores, with some recording no change at all. Schools in large urban districts also reflected the national average.
Fox News' Stephan Sorace contributed to this report.