By T.K. Randall
July 8, 2023 ·  0 comments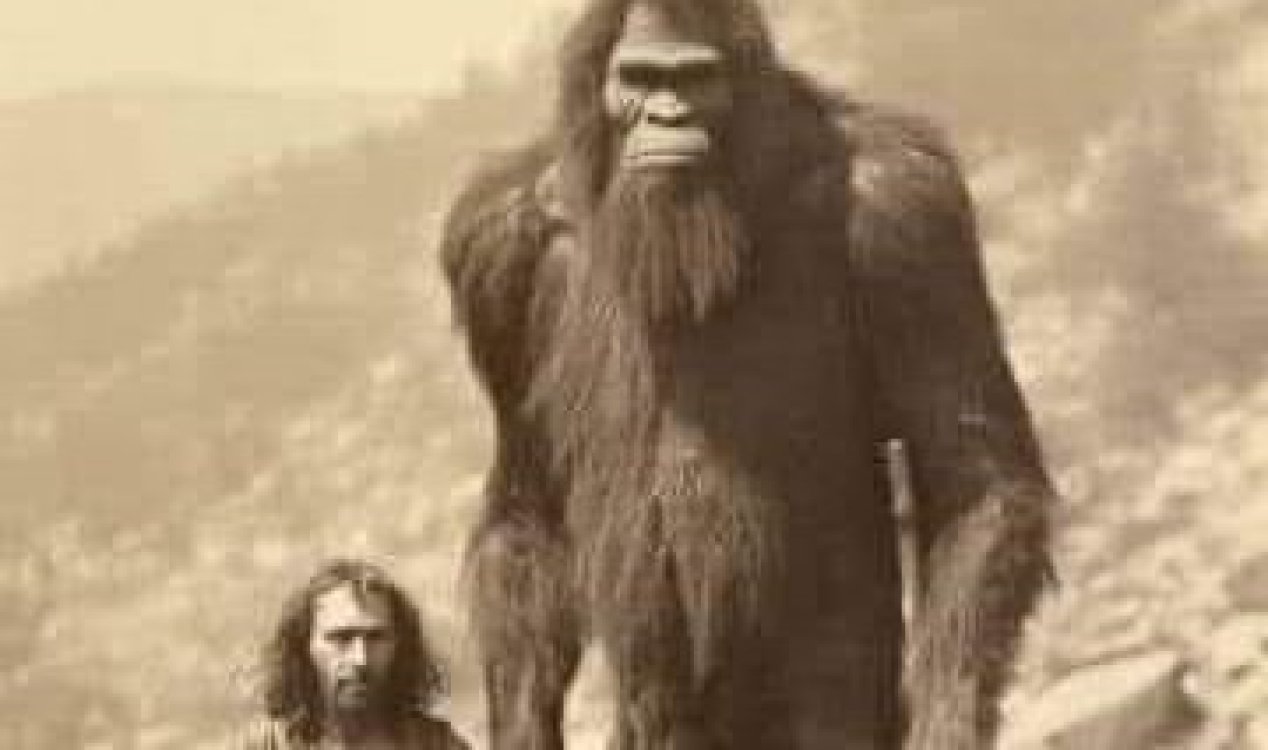 AI generated images are everywhere these days. Image Credit: Twitter / @alextopol
This impressive looking photograph of a large hominid creature next to a human has been produced using an AI image tool.
As if conventional faked photographs aren't enough of a problem, these days we have to contend with images created using artificial intelligence as well.
This intriguing image, which shows a man next to a very large Bigfoot, has recently been circulating social media with the caption:
"This photograph, taken in 1883 this year on Okey Mountain, Cleburne County, Alabama USA, was found buried in a glass jar on the family estate."
As it turns out, however, the image can be traced back to @the_ai_experiment on Instagram – an account known for sharing a number of AI generated images.
According to artist Dan Lyle, it was created using MidJourney V 5.1 using the prompt:
"Picture of the last known giant Neanderthal on earth, walking amongst normal height men, black and white, tattered vintage photo –ar 9:16 –v 5.1 –style raw.".
BIGFOOT OR SASQUATCH🤔

This photograph, taken in 1883 this year on Okey Mountain, Cleburne County, Alabama USA, was found buried in a glass jar on the family estate. pic.twitter.com/8mkxBKyyPF

— 🛑 mocking the PEOPLE (@alextopol) June 27, 2023
Source: Reuters | Comments (0)
Tags: