By T.K. Randall
September 13, 2023 ·  13 comments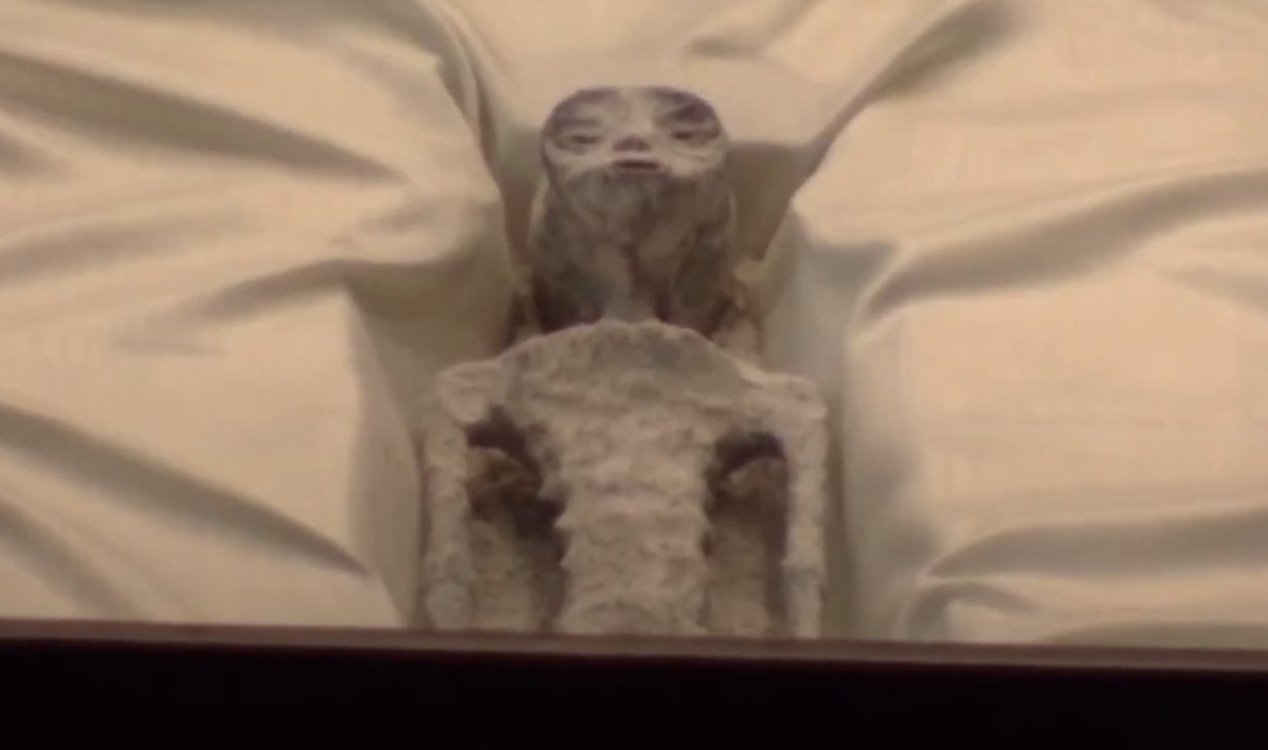 One of the alleged alien entities. Image Credit: Mexican Chamber of Deputies
Ufologist Jaime Maussan recently presented what he claimed were the 1,000-year-old remains of two 'non-human entities'.
The hearing, which was titled 'Public Assembly for the Regulation of Unidentified Anomalous Aerial Phenomena (UAP)', invited Maussan to present physical evidence of alleged alien entities that he claimed had been found buried between the Peruvian cities of Palpa and Nazca in 2017.
The event was livestreamed online, providing clear images of the two beings which appeared humanoid in shape with unnatural proportions, flat faces and crumbling, statue-like bodies.
Maussan went on to claim that 30 percent of the DNA of these entities was 'unknown' and that implants containing 'extremely rare metals' had been removed from their bodies.
He also maintained that the entities were not mummies but "whole, complete, bodies [that] have not been manipulated inside and that have a series of elements that make them truly extraordinary."
Suffice to say, the whole thing has been met with a considerable degree of skepticism, with some arguing that the 'aliens' are in fact human mummies that had been unearthed in Peru back in 2017 and then modified in some way to make them appear more alien.
Maussan, meanwhile, remains adamant that these two entities are "not from this Earth."
No doubt we will be hearing more about this story in the coming weeks.
Source: Indy100.com | Comments (13)
Tags: