By T.K. Randall
March 17, 2023 ·  3 comments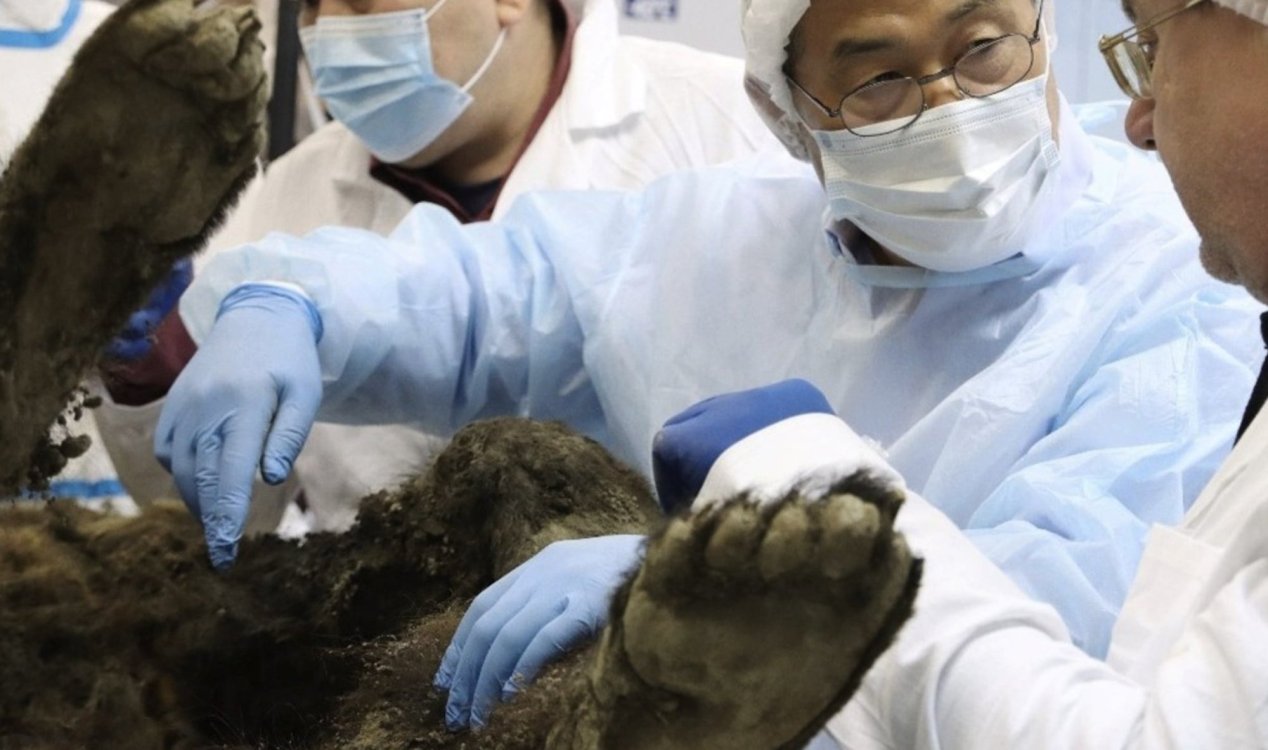 Researchers examine the bear's remains. Image Credit: North-Eastern Federal University
Scientists have been studying an incredibly well-preserved bear that was found in the Siberian permafrost.
Still sporting soft tissues, internal organs and a coat of brown hair, this ancient animal – which was discovered on the Lyakhovsky Islands back in 2020 – is a fascinating find indeed.
When it was first unearthed, scientists believed that it was a species of prehistoric bear known as Ursus spelaeus which went extinct around 24,000 years ago, but now a renewed investigation by researchers at Russia's North-Eastern Federal University has revealed that this bear frozen in time is in fact a modern brown bear and likely dates back a mere 3,000 years.
Even so, its remarkable level of preservation is practically unheard of, providing scientists with a unique opportunity to study the remains a specimen that roamed the Earth several millennia ago.
"This find is absolutely unique: the complete carcass of an ancient brown bear," biologist Maxim Cheprasov told Reuters. "For the first time, a carcass with soft tissues has fallen into the hands of scientists, giving us the opportunity to study the internal organs and examine the brain."
One enduring mystery about the find is how the bear had even managed to get to the island on which it was found given that it is separated from the mainland by some 31 miles of open water.
It is possible that it swam across, or perhaps crossed when the water was frozen during the winter.
You can check out a video of the discovery below.
Source: Science Alert | Comments (3)
Tags: