An Arizona state lawmaker proposed a bill this session that could allow expecting mothers to drive in the HOV lane during restricted hours, according to reports.
Currently the law requires at least two people to be in a vehicle rolling down the HOV lane, including the driver, during restricted times.
Republican representative Matt Gress of the Phoenix area introduced House Bill 2417, which would qualify a pregnant woman as two people when it comes to driving in the HOV lane.
TEXAS STATE REP. PROPOSES BILL THAT WOULD ALLOW PREGNANT WOMEN TO DRIVE ALONE IN HOV LANES
If pulled over, the pregnant woman or her health care professional would need to provide documentation to prove she is carrying a baby.
Also permitted to drive in the HOV lane under Arizona state law, currently, are tow truck operators performing their duties, motorcycles, public transportation vehicles and emergency vehicles used by first responders in the line of duty.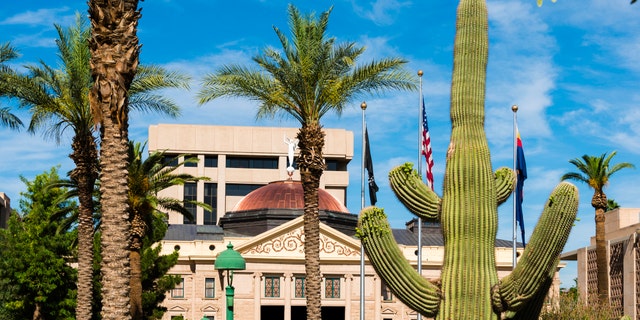 Gress could not immediately be reached for comment.
PREGNANT MOTHER IN TEXAS SPARKS LEGAL DEBATE IN CLAIMING UNBORN CHILD SHOULD ALLOW HOV TRAVEL IN POST-ROE ERA
Texas State Rep. Briscoe Caine, also a Republican, filed a bill allowing pregnant women to drive in the HOV lane after Brandy Bottone of Plano, Texas made headlines.
Bottone was 34-weeks pregnant and rushing to pick up her son when she was stopped for driving in the HOV lane on U.S. HWY 75, which requires at least two people to occupy the vehicle.
When the officer pulled Bottone over, he asked if anyone else was in the vehicle, and she pointed to her stomach. The case was ultimately dismissed.
CLICK HERE TO GET THE FOX NEWS APP
Virginia is another state considering a similar bill.