By T.K. Randall
November 28, 2022 ·  2 comments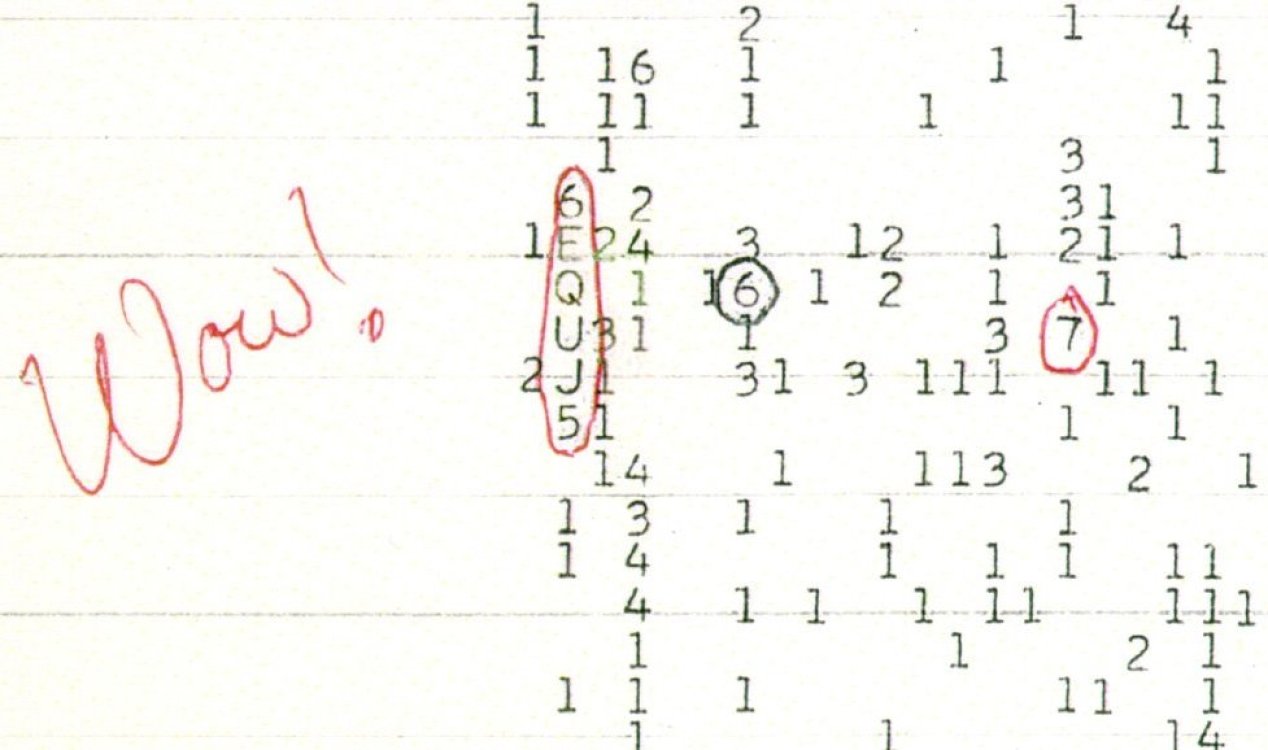 The word 'Wow!' was scrawled on the page at the time. Image Credit: NAAPO
The double telescopic study of this distant region of space aimed to listen out for any other interesting signals.
Astronomers have been listening out for extraterrestrial signals for years, but one case – that of a strange signal picked up by a school telescope at Ohio State University 40 years ago – has since remained one of the most tantalizing and perplexing examples ever recorded.
Originating in the globular cluster of M55 in the constellation Sagittarius, the peculiar signal lasted approximately 72 seconds. Astronomer Jerry Ehman, who was the first to examine the computer readout, famously wrote the word 'Wow!' on the page.
Although most experts have since dismissed the signal as naturally occurring, the specifics surrounding its source have remained a topic of debate for decades.
Now, 40 years on, astronomers from multiple countries have combined their efforts to conduct a renewed study of the region of space from which the signal was picked up.
Using both the Green Bank Telescope in West Virginia and the Allen Telescope Array in California, the team focused on a specific star – 2MASS 19281982-2640123 – that had been previously pinpointed as the most likely source of the signal.
Sadly, though, despite their best efforts, the search ultimately came up empty.
Not all is lost, however, as the exercise did serve as a perfect demonstration of how a similar search might be carried out elsewhere – perhaps with a focus on an even more tantalizing target.
For now, though, the 'Wow!' signal's true source remains just as elusive as ever.
Source: Phys.org | Comments (2)
Tags: