By T.K. Randall
July 7, 2023 ·  4 comments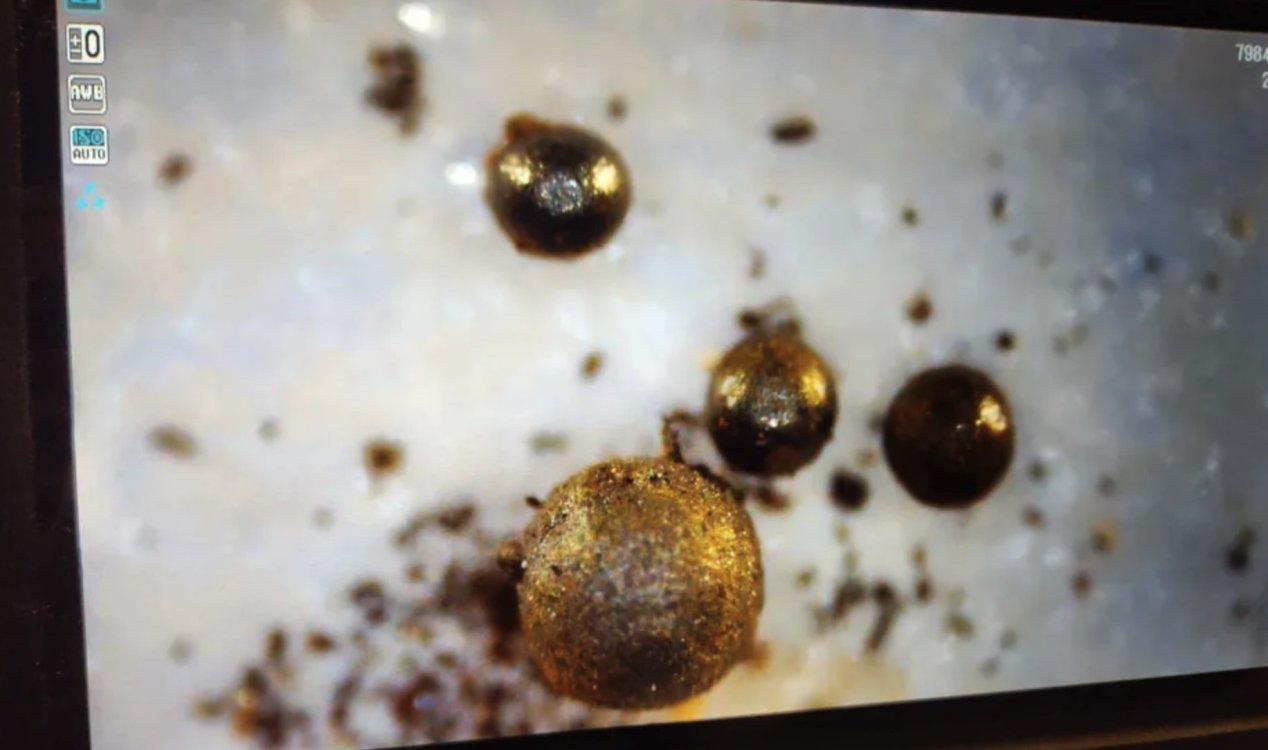 Were these objects manufactured by an alien civilization ? Image Credit: Avi Loeb
The Harvard astronomer seems more convinced than ever that he has found evidence of alien technology on the sea floor.
Back in June, Loeb – who has been on an expedition to search for pieces of an interstellar object that fell somewhere in the Pacific Ocean – published a blog article describing the discovery of mysterious metal spherules with a composition he claims is "anomalous" when compared to human-made alloys.
Since then, multiple major media outlets have picked up the story and more details have emerged.
"We found ten spherules," said Loeb. "These are almost perfect spheres, or metallic marbles. When you look at them through a microscope, they look very distinct from the background."
According to his team's findings, the objects are 84% iron, 8% silicon, 4% magnesium and 2% titanium with the remaining 2% being made up of trace elements.
"It has material strength that is tougher than all space rock that were seen before, and catalogued by NASA," said Loeb. "We calculated its speed outside the solar system."
"It was 60 km per second, which is faster than 95% of all stars in the vicinity of the sun. The fact that it was made of materials tougher than even iron meteorites, and moving faster than 95% of all stars in the vicinity of the sun, suggested potentially it could be a spacecraft from another civilization, or some technological gadget."
As things stand, however, his team's findings have yet to be independently verified.
Source: CBS News | Comments (4)
Tags: