By T.K. Randall
November 11, 2022 ·  1 comment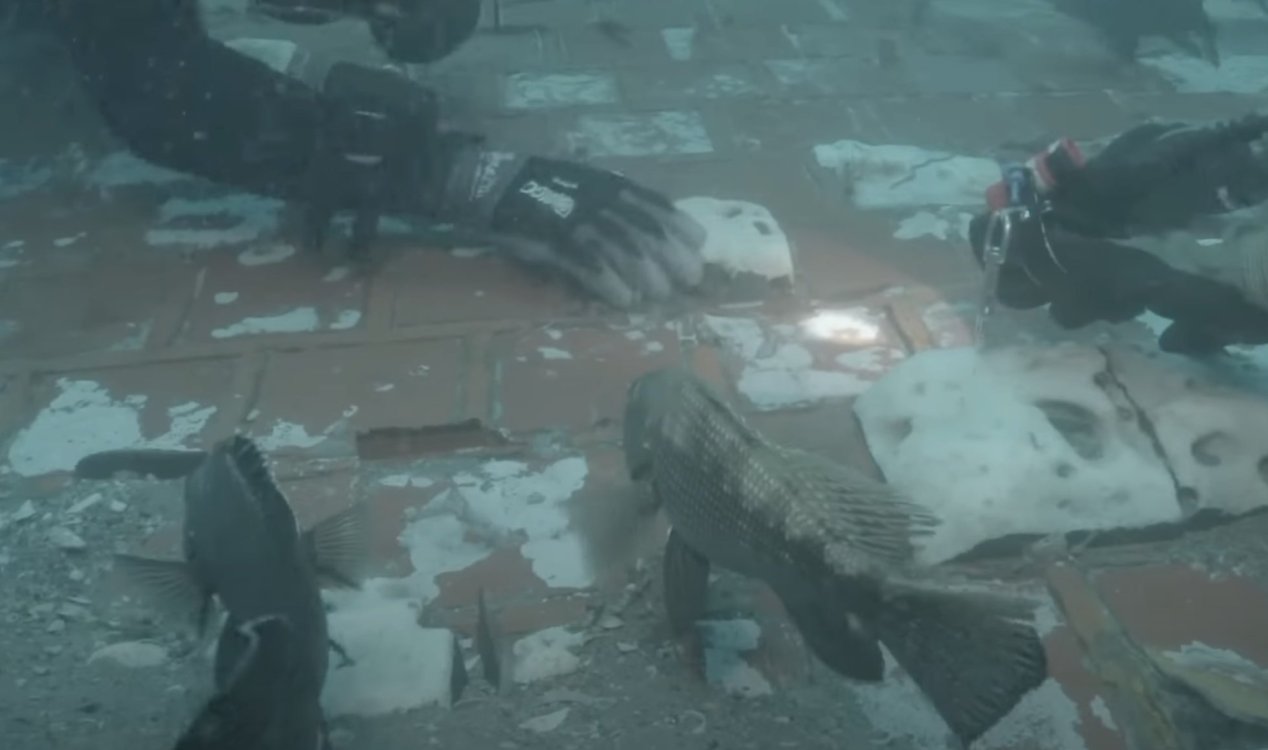 The discovery was unexpected to say the least. Image Credit: YouTube / HISTORY
The crew had been searching for a downed World War II aircraft within the infamous region of the North Atlantic.
In what must be one of the most unlikeliest discoveries of recent years, a History Channel documentary crew who had been filming scenes for upcoming series 'The Bermuda Triangle: Into Cursed Waters' has found a large piece of the space shuttle Challenger on the ocean floor.
The team had been searching for the wreck of a World War II plane in an area of ocean notorious for the unexplained disappearances of various ships and aircraft over the decades.
A large section of space shuttle debris – the first to be located in 25 years – was the last thing they had expected to find there.
Challenger itself had disintegrated mere seconds after liftoff in a tragic accident that cost the lives of all seven of its crew members back in January 1986.
"This discovery gives us an opportunity to pause once again, to uplift the legacies of the seven pioneers we lost and to reflect on how this tragedy changed us," said NASA Administrator Bill Nelson.
"While it has been nearly 37 years since seven daring and brave explorers lost their lives aboard Challenger, this tragedy will forever be seared in the collective memory of our country."
"For millions around the globe, myself included, Jan. 28, 1986, still feels like yesterday."
Source: Space.com | Comments (1)
Tags: