President Biden offered a terse response to reporters who repeatedly asked him about his 2024 prospects, telling them prior to his departure from Ireland that he had "already made that calculus" on whether to seek re-election next year and that he would announce it "relatively soon."
Biden's comments to the press came from Ireland West Airport Knock, just before he boarded Air Force One to head to Rehoboth Beach, Delaware.
"Do you know whether the last few days have changed your calculus on when you'll make an announcement on your plans for 2024," one reporter asked.
"No, no, no, no. I've already made that calculus. We'll announce it relatively soon," Biden responded. "But the trip here just reinforced my sense of optimism about what can be done."
BIDEN RAISES EYEBROWS BY TELLING IRISH LEADERS TO 'LICK THE WORLD'
"So you've made a decision," the reporter asked.
Biden responded in a somewhat aggitated manner: "I told you my plan is to run again."
Biden's comments align with those made in the past by the White House, as well as first lady Jill Biden, who said in February that her husband is "pretty much" ready to announce his re-election campaign.
"He says he's not done," the first lady told the AP while visiting Nairobi. "He's not finished what he's started. And that's what's important."
White House press secretary Karine Jean-Pierre has offered similar remarks, telling MSNBC in February that Biden "intends to run" for president again in 2024.
WATCH: BIDEN GETS BARKED AT BY IRISH PRESIDENT'S DOG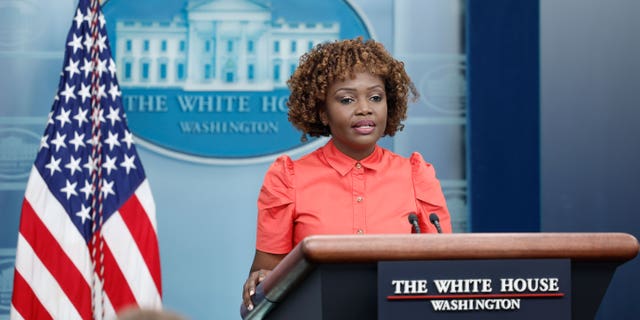 Asked by host Jonathan Capehart on "The Sunday Show" whether an official announcement will be made soon on a Biden-Harris 2024 ticket, Jean-Pierre coyly replied that she can't talk about politics because she's limited by the HATCH Act, but "what I can say is repeat what the president has said many times is that he intends to run. And I leave it there."
Biden — who has yet to formally announce his re-election campaign 2024 — has already picked up two long-shot Democratic primary challengers, including Robert F. Kennedy, Jr. and Marianne Williamson.
Kennedy, the son of the late senator, attorney general and presidential candidate Robert F. Kennedy and the nephew of the late President John F. Kennedy, will declare his candidacy for the White House at a campaign launch event in Boston, Massachusetts on April 19.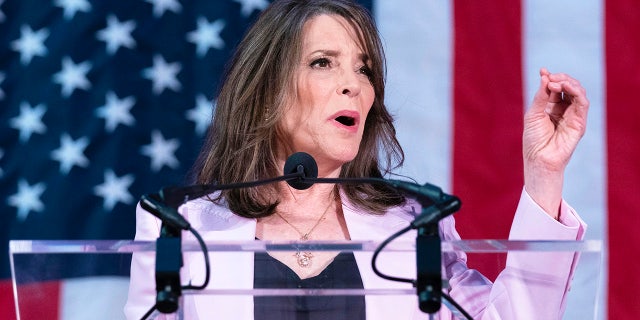 CLICK HERE TO GET THE FOX NEWS APP
Williamson, the best-selling author and spiritual adviser, launched her second straight campaign for the Democratic presidential nomination last month. Since the announcement, Williamson has been campaigning in New Hampshire, South Carolina, and other early voting primary states.
Fox News' Paul Steinhauser, Danielle Wallace, and Brandon Gillespie contributed to this article.