President Biden called for an assault weapon ban on Independence Day amid a wave of mass shootings in cities across the nation.
"Today, Jill and I grieve for those who have lost their lives and, as our nation celebrates Independence Day, we pray for the day when our communities will be free from gun violence," Biden said in a statement Tuesday. "It is within our power to once again ban assault weapons and high-capacity magazines, to require safe storage of guns, to end gun manufacturers' immunity from liability, and to enact universal background checks."
TEXAS SHOOTING AFTER LOCAL FESTIVAL LEAVES 3 DEAD, 8 INJURE
The comments come after a series of shootings in cities in the days leading up to Independence Day.
A man in Philadelphia killed five people Monday, four of whom were shot. A 2-year-old and a 13-year-old were injured from the shootings, according to police.
A shooting at a Fort Worth, Texas, festival left three people dead and eight others injured Monday.
SHOOTING IN BALTIMORE LEAVES DOZENS WOUNDED, MULTIPLE DEAD: POLICE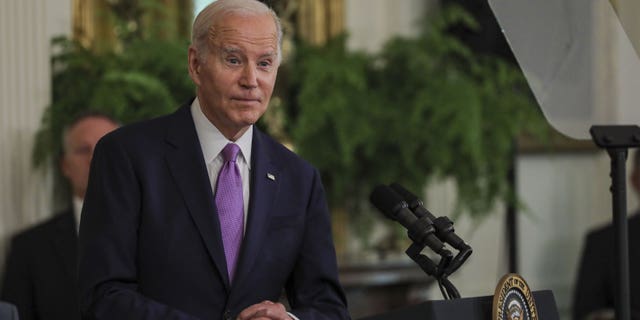 Two people were killed and 28 injured during a Sunday shooting at a block party in Baltimore.
A Sunday shooting at a Wichita, Kansas, nightclub left 11 injured.
9 SHOT, 2 TRAMPLED AT WICHITA, KANSAS NIGHTCLUB AS MAYOR CALLS FOR CITY TO 'STAND UNITED' AGAINST GUN VIOLENCE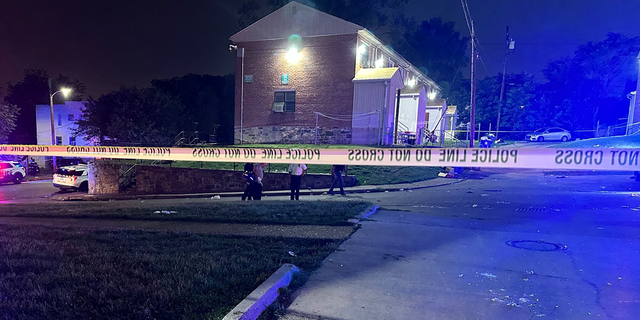 In his Independence Day statement, Biden noted the one-year anniversary of the deadly shooting in Highland Park, Illinois, at a 4th of July parade that left seven dead and 48 injured. The president specified the shooter used an AR-15 and praised Illinois Democratic Gov. J.B. Pritzker for signing a bill banning assault weapons in response.
CLICK HERE TO GET THE FOX NEWS APP
"I urge other states to follow Illinois' lead, and continue to call upon Republican lawmakers in Congress to come to the table on meaningful, commonsense reforms that the American people support," Biden said.