By T.K. Randall
November 16, 2023 ·  1 comment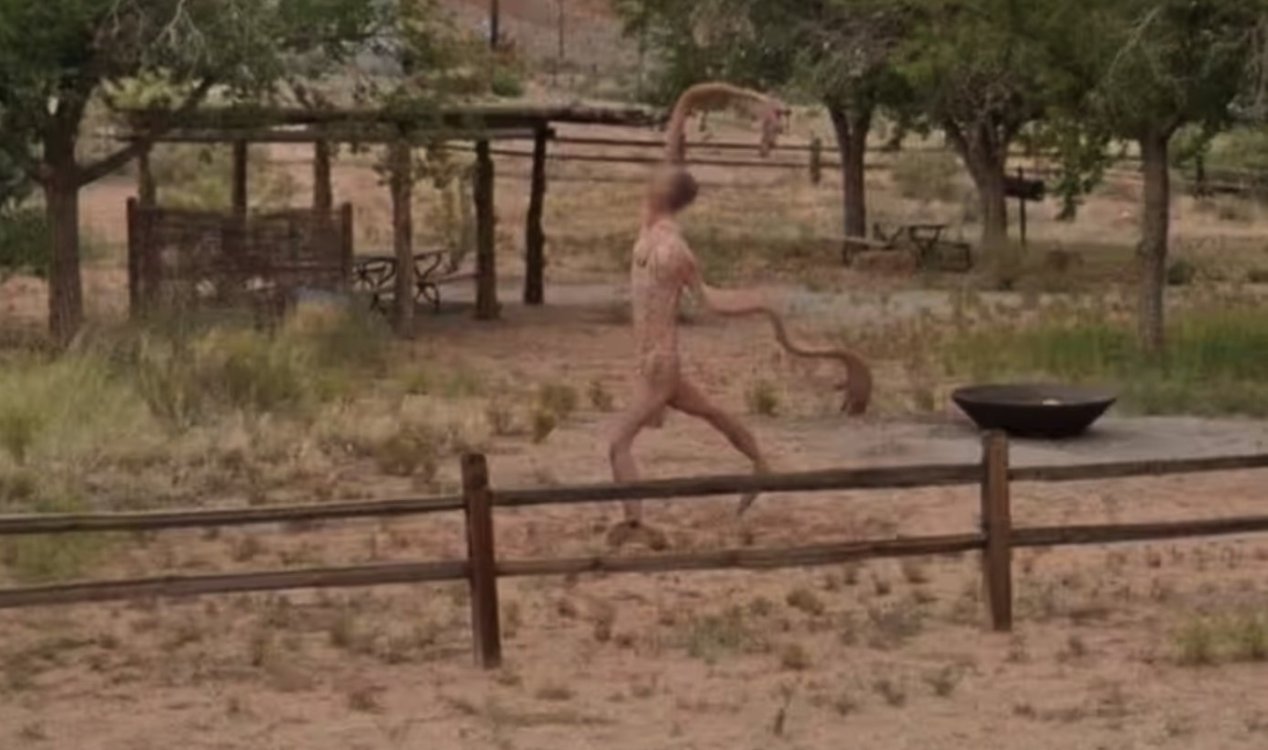 You don't expect to see this at the side of the road… Image Credit: Google Street View
This outrageous looking figure with strange, elongated arms was recently spotted at the side of a road in Utah.
Given that Google has attempted to photograph both sides of every road across most of the developed world with its Street View service, it's not surprising that the search giant's camera-equipped cars have picked up some peculiar things over the years.
This latest example, however, just about takes the cake as perhaps the most bizarre thing ever.
Photographed next to a road near the Bears Ears Visitor Center in the town of Buff, in Utah, this outrageous looking figure appears to have enormous, disproportionate arms that are flailing around in the air behind it as it walks along, like a deranged real-life version of Mr Tickle from the Mr Men.
Images of the scene quickly went viral, leaving a lot of users completely stumped.
Was it some sort of prank ? Could the image have been stretched and distorted somehow ?
The answer, it turns out, is strikingly simple.
According to reports, this is in fact a unique type of scarecrow that is designed to be particularly effective at keeping birds away from the local fields.
Judging by the image, it wouldn't be surprising if this bizarre looking mannequin was quite effective at keeping unwanted human visitors away from the fields as well…
Source: Mirror | Comments (1)
Tags: