By T.K. Randall
August 27, 2023 ·  0 comments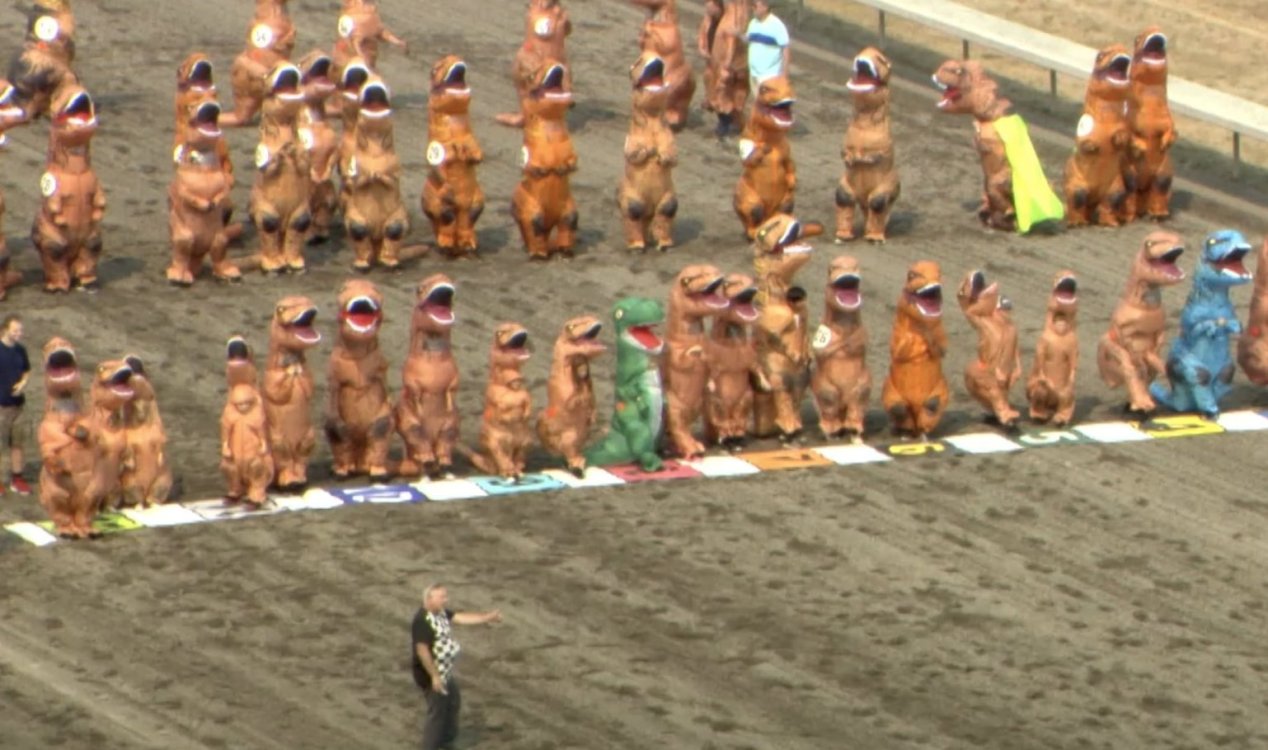 Not your usual race day… Image Credit: YouTube / Emerald Downs
More than 200 people took part in the peculiar event while wearing inflatable tyrannosaurus rex costumes.
When it comes to novelty racing, it's quite incredible what some people come up with – as evidenced by this year's T-Rex World Championships at the Emerald Downs track in Washington State.
Running down a track while encumbered by a large inflatable dinosaur costume is no easy feat, which meant plenty of laughs as the competitors tripped over themselves and rolled around on the ground.
Incredibly, the ending was a photo finish when three competitors crossed the line together.
The eventual winner was revealed to be Kim, of Kailua, Hawaii.
You can check out footage of the event below.
Source: Huffington Post | Comments (0)
Tags: