The record number of deaths from drug overdoses and fentanyl imported from China have become ground zero in the race to decide who will be the next governor of Kentucky, one of the states hardest hit by the crisis.
Incumbent Democratic Gov. Andy Beshear, one of only three Democrats in the country to lead a red state, is facing off with a number of Republican challengers, each of whom has placed the drug epidemic front and center in their campaigns to unseat him.
"We can do better," former U.N. Ambassador Kelly Craft told Fox News Digital in an interview earlier this month as she called for a "full-court press" to tackle the flow of fentanyl from China, which accounted for 70% of the 2,250 overdose deaths in Kentucky in 2021.
The state surpassed the 2,000-death milestone again in 2022, reaching that figure with four months still remaining in the year, and with 73% of the deaths involving fentanyl. The state's final report on overdose deaths for 2022 has not yet been released.
VULNERABLE DEMOCRAT GOVERNOR FACES CROWDED FIELD OF CHALLENGERS, INCLUDING TWO WELL-KNOWN REPUBLICANS
According to the U.S. Drug Enforcement Administration, China continues to be the primary source of fentanyl being imported into the United States, killing more than 100 Americans every day. It also continues to be the primary source of fentanyl for the rest of the world.
Craft has been critical of Beshear's seriousness in handling the effects of drug crisis on the state, blasting him for not even mentioning it during his most recent State of the Commonwealth speech despite a record number of drug-related deaths.
"Not one time did he mention fentanyl. And we have a crisis in this state. We have a terrible drug crisis," she said. "And that is one area that I am going to stand very firm. And, you know, I'm going to have a full-court press when it comes to drugs in Kentucky."
FORMER GOP GOVERNOR PUNKS REPORTERS, WALKS OUT OF STATE CAPITOL AFTER SPEECH TEASING RE-ELECTION RUN
Craft released a new ad this week tying together the drug crisis and the crisis the U.S. southern border, describing how drugs were flowing into the U.S. through the porous border and making their way to Kentucky.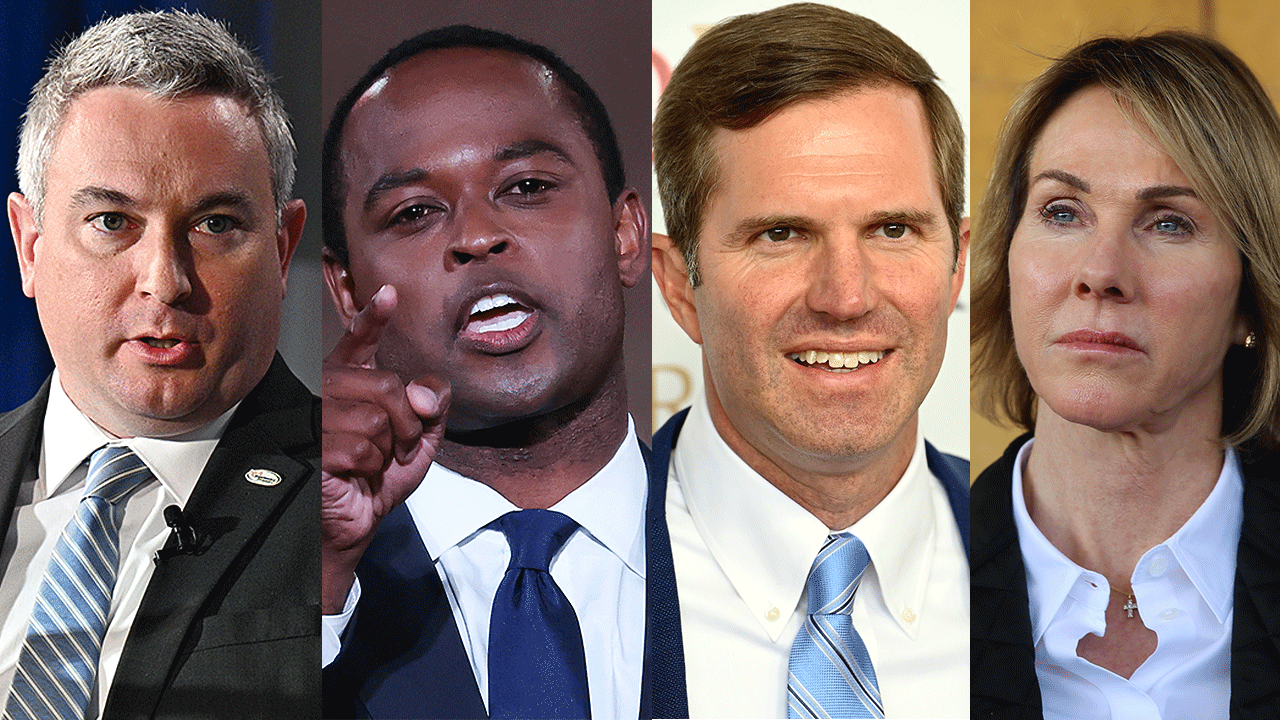 "Joe Biden and Andy Beshear are ignoring the border crisis. But it's not just down here," Craft said in the ad as she walked next to the border wall. "In Kentucky, we have our own border crisis. Criminal and illegal drugs like Fentanyl are flooding into our state, ravaging our communities."
Kentucky Agriculture Commissioner and former state legislator Ryan Quarles has similarly tied the two crises together. Speaking with Fox last week, he accused Beshear of being unwilling to address the link between the two with President Biden.
KENTUCKY AG, GOVERNOR HOPEFUL REJECTS DEMOCRATS' TREATMENT OF MINORITY REPUBLICANS: 'A LOT OF GRIEF'
"Everyone in Kentucky, including myself, knows somebody who's been affected by the scourge of drugs across the commonwealth," Quarles said. "I think the disconnect between Andy Beshear and those families that have suffered through this is his unwillingness to address the issue."
"He occupies the most powerful office in our state. If I was governor, I would call Governor [Greg] Abbott down in Texas and say, 'What can we do to help?' Because we know that the fentanyl is coming through the porous Mexican border," he said.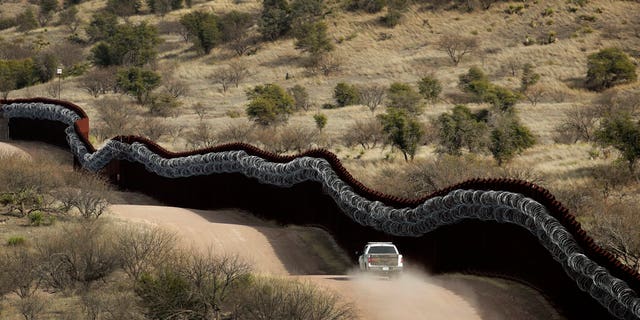 Quarles added that Beshear "supports Joe Biden's policies" on the border, and doesn't understand that although Kentucky isn't a border state, it has "border state problems."
VULNERABLE DEM GOVERNOR SKEWERED BY CHALLENGERS FOR REJECTING RECORDS REQUEST ON COVID CLOSURES
Kentucky Attorney General Daniel Cameron has also been a sharp critic of how the drug crisis has been handled at the state and federal levels. Speaking with Fox on Friday, he touted efforts he said he had made to combat the crisis, and he vowed he wouldn't stop for as long as he would be in office.
"From my first day in office until my last, I will never stop fighting the scourge of opioid and fentanyl abuse in our commonwealth," he said. "As attorney general, I've helped bring in over $840 million into Kentucky to fight this deadly plague. I've relentlessly pushed Joe Biden to address our border crisis, demanding that he label fentanyl a weapon of mass destruction and secure the southern border." 
"Fentanyl is killing more and more Kentuckians each day and is the second leading cause of death for African American men between the ages of 18 and 45. And Beshear refuses to stand up to his liberal friends in D.C. to help Kentuckians fight this epidemic. That will not be the case when I'm governor," he said. 
"I'll work with our legislature to increase criminal penalties for drug traffickers pushing fentanyl, I'll partner with law enforcement to ensure they have the resources needed to get this poison off our streets, and I'll continue to hold the Biden administration accountable for their failed policies at our southern border," he added.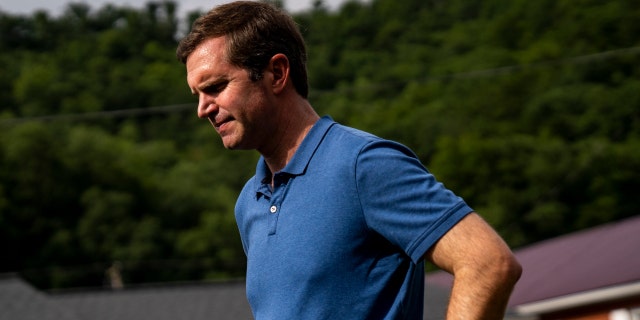 Fox reached out to Beshear for comment on Kentucky's record number of drug-related deaths and what his administration has done, or is planning to do, to address the crisis, but didn't immediately receive a response.
CLICK HERE TO GET THE FOX NEWS APP
The Republican and Democratic primaries are scheduled to be held on Tuesday, May 16.