By T.K. Randall
July 2, 2023 ·  1 comment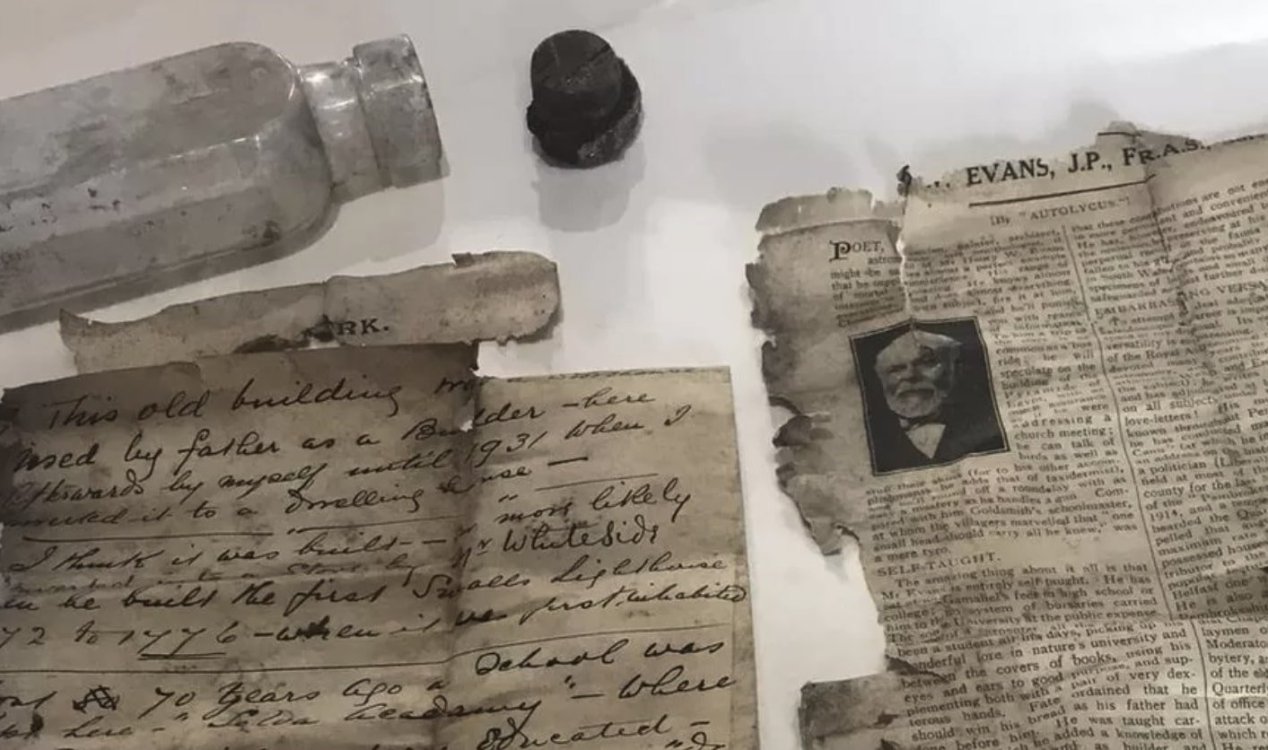 The bottle's contents were in good condition. Image Credit: Penny Calder / Facebook
Dan Dafforn had been working on his own house in Pembrokeshire, Wales when he made the discovery.
The 32-year-old had been knocking down an old fireplace when he noticed the tip of what looked like a glass bottle sticking out of the wall.
Upon investigating, he found that the bottle had a piece of paper rolled up inside.
"Luckily I didn't smash it," he said. "I didn't have a clue what was going to be inside, I could see that it was something, I was hoping it would be some kind of message."
"Although some sort of treasure map would also have been nice."
What he had found, as it turned out, was a hand-written history of the building which happened to date back to September 14th, 1931. It was entitled "A history of Min y Mor".
"I could tell it was something really special, the really old style handwriting was cool to see," said Dafforn. "My nephews were super excited and I actually had to keep them away because one of them was eating an ice cream over the top of it."
When his mother later posted up the discovery online, she was quickly inundated with responses.
"It's a pretty fascinating thing to have come across," she said.
Source: BBC News | Comments (1)
Tags: