California Gov. Gavin Newsom, a Democrat, met with impacted communities across the southern part of the state Sunday night as Tropical Storm Hilary made landfall.
The storm, which was preceded by a magnitude 5.1 earthquake at approximately 2:41 p.m. PT on Sunday, is expected to cause damaging rain and winds throughout the area through Monday.
Newsom expanded the number of counties under a state of emergency to ensure that more communities can access the support, services and resources needed in response to the storm, the governor's office said in a statement. He also issued additional emergency orders to give care facilities more flexibility to care for patients during the storm.
The governor spoke with local leaders, first responders leading recovery efforts and President Biden to address the ongoing impact of Hilary and the earthquake that struck Sunday afternoon.
TROPICAL STORM HILARY BATTERS CALIFORNIA WITH DANGEROUS FLOODING, MUDSLIDES, POWER OUTAGES
The State Operations Center at the Governor's Office of Emergency Services is activated 24/7, at the direction of the governor, and the state is closely monitoring the impacts of rain, wind, flash flooding and potential power outages. Officials are coordinating with state agencies to offer resources in preparation for other potential impacts of the storm, including tornadoes, earthquakes and earthquake aftershocks. 
California has also activated its Medical and Health Coordination Center to coordinate and monitor response efforts and has issued an alert to all health facilities in the state.
The state will continue to coordinate the allocation of emergency resources across Southern California and the Central Valley amid the ongoing impacts of Hilary.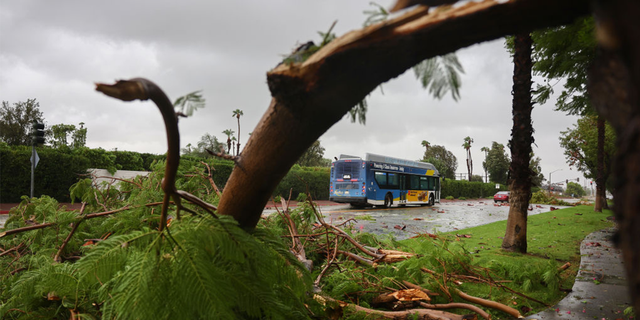 These resources include having medical assistance teams and medical assets on standby, the Flood Operations Center coordinating the distribution of more than 300,000 sandbags for flood-fighting efforts, the California National Guard prepositioning more than 350 soldiers and two dozen high water vehicles and firefighters and rescue teams being deployed across impacted areas.
California is coordinating with Target, Wal-Mart, Lowe's, CVS Health and other retailers and grocery stores to make sure essential supplies are available and emergency contingency plans are activated. The state is also coordinating with fuel suppliers, utility providers, and telecommunications companies to maintain essential services.
SOUTHERN CALIFORNIA RESIDENTS FEEL MAGNITUDE 5.1 EARTHQUAKE AS TROPICAL STORM HILARY DESCENDS ON REGION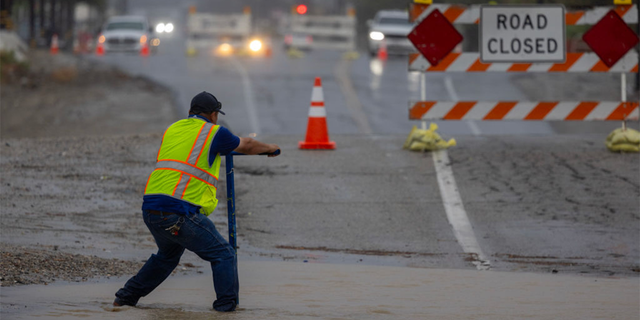 CLICK HERE TO GET THE FOX NEWS APP
The governor's office also announced a partnership with Uber to offer rides to shelters, with the discount being capped at $40.