Multiple military installations are canceling planned Pride Month drag shows after a Defense Department ban.
Drag shows on Nellis Air Force Base in Nevada and Ramstein Air Base in Germany that had previously been approved by installation officials have now been scrapped as a result of a reported directive from Defense Secretary Lloyd Austin, according to a report from Military.com.
The cancellations come after the shows on military bases drew intense scrutiny in recent weeks, sparking an effort by GOP senators to pass legislation that would ban the shows installations.
A bill pushed by Sen. Steve Daines, R-Mont., included language that "appropriated or otherwise made available for the Department of Defense and no facilities owned or operated by Department of Defense may be used to host, advertise, or otherwise support an adult cabaret performance."
GOP SENATORS MOVE TO BAN DRAG SHOWS FROM MILITARY BASES: 'GROSS MISUSE OF TAXPAYER FUNDS'
"Adult cabaret" was defined in the bill as a performance featuring topless or go-go dances, exotic dances, or any shows feature male or female impersonations that appeal to prurient interest.
"Our military's mission is clear: to provide the military forces needed to deter and win wars and to protect the security of our country and our allies," Daines said of the legislation. "Allowing the DOD to become a branch of far-left helping to promote their radical gender ideology by hosting and promoting drag queen performances is a threat to our national security and gross misuse of taxpayer funds."
The Nellis Air Force Base show was targeted specifically by Rep. Matt Gaetz, R-Fla., who asked for answers from the Defense Department on why a "child-friendly" drag show was appropriate to be hosted at the Nevada installation.
"I'm demanding immediate answers on why these drag shows are still occurring despite Austin and General Milley testifying that they should not be happening," Gaetz said in the letter.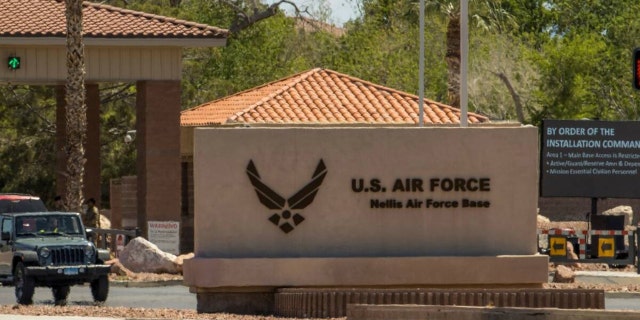 REP GAETZ GETS PRIDE MONTH 'FAMILY FRIENDLY' DRAG SHOW AT NEVADA AIR FORCE BASE CANCELED
The letter came after March testimony by Austin and Chairman of the Joint Chiefs Gen. Mark Milley, who appeared stumped when questioned by Gaetz during a House Armed Services Committee hearing, asking why the shows were happening.
"I'd like to take a look at those myself and find out what actually is going on there because that's the first I'm hearing about that kind of stuff," Milley said. "I'd like to take a look at those, because I don't agree with those. I think those things shouldn't be happening."
A DOD spokesperson said certain criteria must be met to use department facilities and equipment.
"As Secretary Austin has said, the DOD will not host drag events at U.S. military installations or facilities," the spokesperson said in a statement provided to Fox News Digital. "Hosting these types of events in federally funded facilities is inconsistent with regulations regarding the use of DOD resources."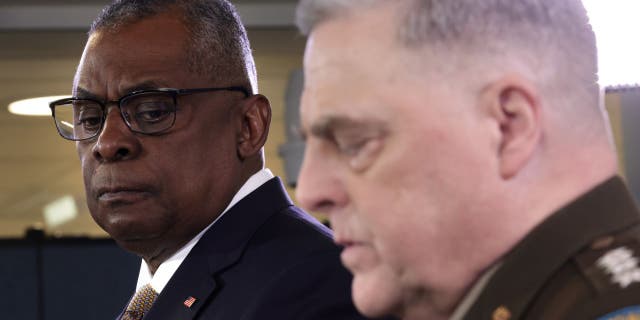 GOP REP STUMPS TOP MILITARY LEADERS WITH QUESTION ON BASE DRAG SHOWS: 'FIRST I'M HEARING ABOUT THAT'
The statement added that service members are "proud to serve alongside any and every young American who takes the oath that puts their life on the line" in defense of the country.
"Service members and their families are often involved in a host of special interest activities related to their personal hobbies, beliefs, and backgrounds," the statement said.
Meanwhile, an Air Force official told Military.com that any scheduled drag shows on its installations will be cancelled or forced to move off base as a result of the directive.
"Consistent with Secretary Austin's congressional testimony, the Air Force will not host drag events at its installations or facilities," the official said. "Commanders have been directed to either cancel or relocate these events to an off-base location."