New Jersey Devils associate coach Andrew Brunette was arrested on Wednesday for driving under the influence with a golf cart in Broward County, Florida. 
The county's arrest log stated that Brunette was also charged for disobeying a stop sign or yield sign and was held on $500 bond. 
The incident occurred outside a bar, according to the arrest report obtained by WPLG Local 10 News, where Brunette's golf cart was illegally parked.
CLICK HERE FOR MORE SPORTS COVERAGE ON FOXNEWS.COM
While Brunette said that he was going to leave while the officer was writing a citation, the latter noticed that the coach was slurring his speech. Brunette was also "unsteady on his feet."
Brunette was stopped by the deputy for a traffic stop 17 minutes later after watching him drive right past two stop signs. 
DEVILS FANS LAUNCH BEER CANS ON ICE AFTER NHL REFEREES CALL BACK THIRD NEW JERSEY GOAL
During the stop, police say that Brunette gave them his wife's driver's license instead of his own. 
"He provided the registration and insurance for the golf cart, but handed over his wife's driver's license and stated it was because he wasn't driving," per the report acquired by WPLG Local 10 News.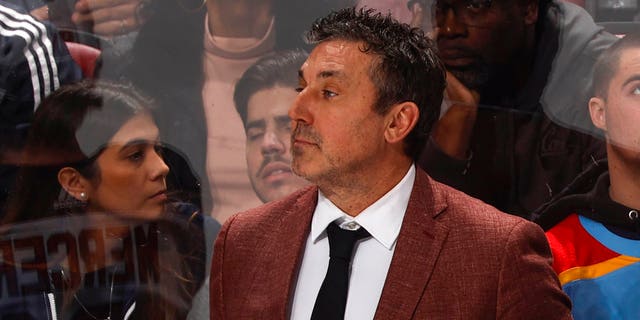 The Devils, who don't play until after the All-Star break this weekend, told The New York Post they were aware of the reports regarding Brunette and were looking for more information. 
The 49-year-old Brunette joined Devils head coach Lindy Ruff's staff this past summer after spending the 2021-22 campaign as the Florida Panthers' interim head coach. Brunette took over for Joel Quenneville, who resigned following a meeting with NHL commissioner Gary Bettman regarding the Chicago Blackhawks' sexual abuse case involving Kyle Beach. 
DEVILS FANS CHANT APOLOGY TO HEAD COACH THEY WANTED FIRED AS WINNING STREAK REACHES NINE GAMES
Brunette would lead the Panthers to the Presidents' Trophy for having the league's best regular-season record after going 51-18-6. He inherited a 7-0-0 record while Quenneville was still head coach. However, the Panthers would lose in the second round.  
After the season, Brunette didn't retain the head coach position, with it going to Paul Maurice instead. 
Brunette wanted to work with Ruff, and vice versa, according to NHL.com.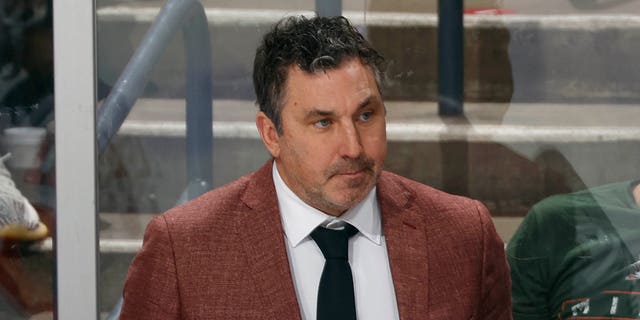 CLICK HERE TO GET THE FOX NEWS APP
The Devils went into the All-Star break with a 32-13-4 record to won second position in the Metropolitan Division.