By T.K. Randall
July 16, 2023 ·  1 comment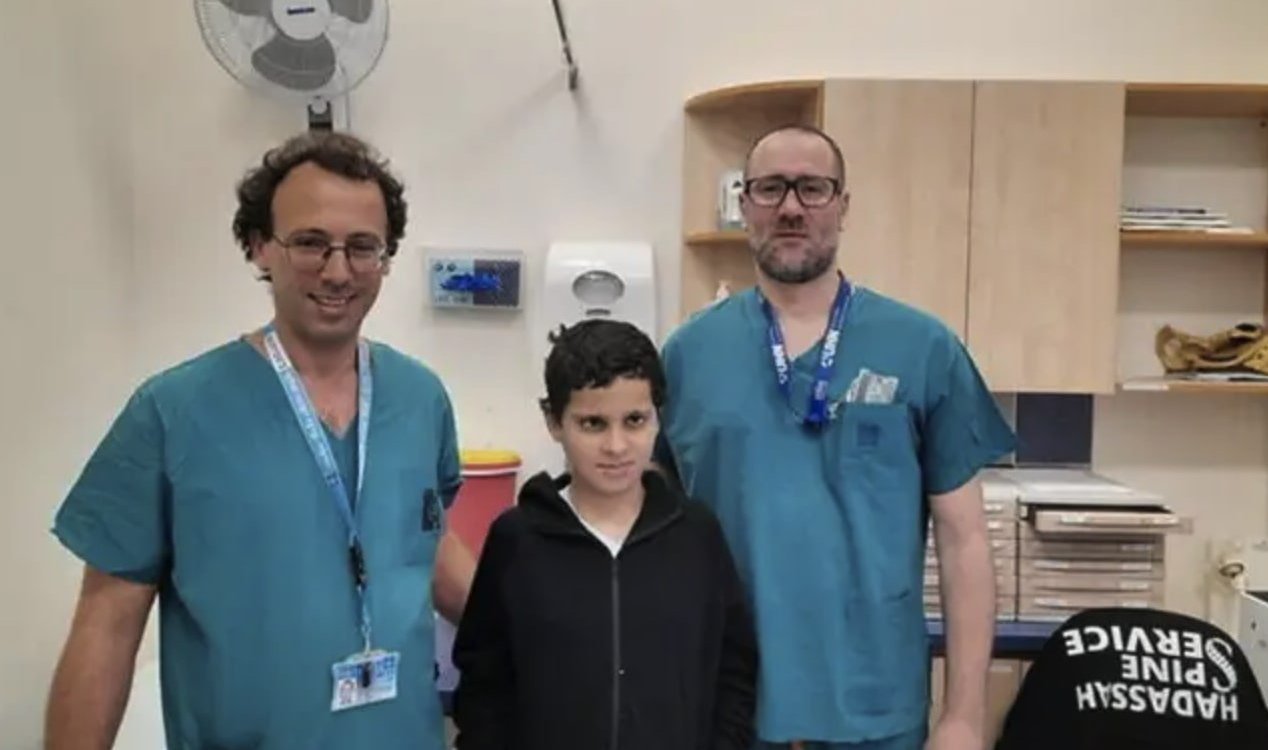 The boy with the surgeons who saved his life. Image Credit: Hadassah Medical Center
The young boy had been riding his bike when a freak accident resulted in his head being severed on the inside.
In a remarkable feat of surgical skill, a medical team at Hadassah Ein Kerem's Trauma Unit in Jerusalem, Israel successfully re-attached the head of Suleiman Hassan – a 12-year-old Palestinian boy who suffered severe injuries when he was hit by a car while riding his bike.
Specifically, his head was 'internally decapitated' – meaning that the ligaments and muscles in his neck had been detached from the top of his spine, even though the skin and blood vessels were still intact.
"We fought for the boy's life," Dr Ohad Einav told The Times of Israel.
"The procedure itself is very complicated and took several hours. While in the operating room, we used new plates and fixations in the damaged area."
"Our ability to save the child was thanks to our knowledge and the most innovative technology in the operating room."
No doubt the boy will be a lot more wary when riding his bike again in future.
Source: LBC.co.uk | Comments (1)
Tags: