By T.K. Randall
July 18, 2023 ·  0 comments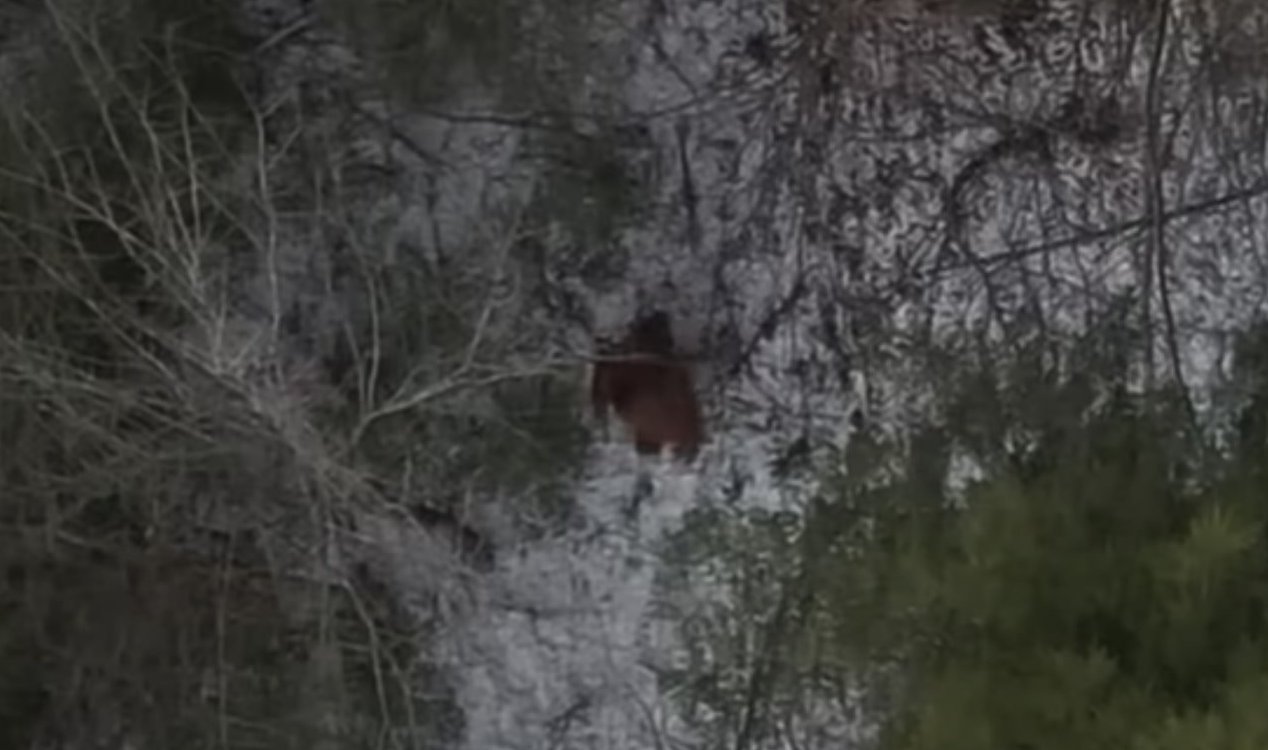 Is this a Bigfoot, a person wearing a costume, or something else ? Image Credit: YouTube / Kens Karpentry
A piece of footage that has been doing the rounds on TikTok shows a bipedal ape-like creature trudging through the snow.
The video, which was originally uploaded 7 months ago by 'Kens Karpentry' on YouTube, recently enjoyed a new lease of life after it was posted up on social media video sharing site TikTok.
The footage itself, which was presumably filmed in Northeastern Vermont, shows a recording from a drone flying low over the trees of a snowy forest.
At around 2:20 on the video, a humanoid figure covered in brown hair suddenly comes into view.
Over the next few seconds, the drone operator can be heard expressing surprise at the discovery while the drone moves to follow the creature as it walks onward through the snowy trees.
Since gaining attention on social media the footage has been met with an understandable degree of skepticism, with many users maintaining that it is simply a prank involving someone wearing a suit.
Sure enough, the movement of the alleged Bigfoot is distinctly human-like.
You can check out the clip for yourself below – what do you think ?
Source: Lad Bible | Comments (0)
Tags: