By T.K. Randall
November 25, 2022 ·  0 comments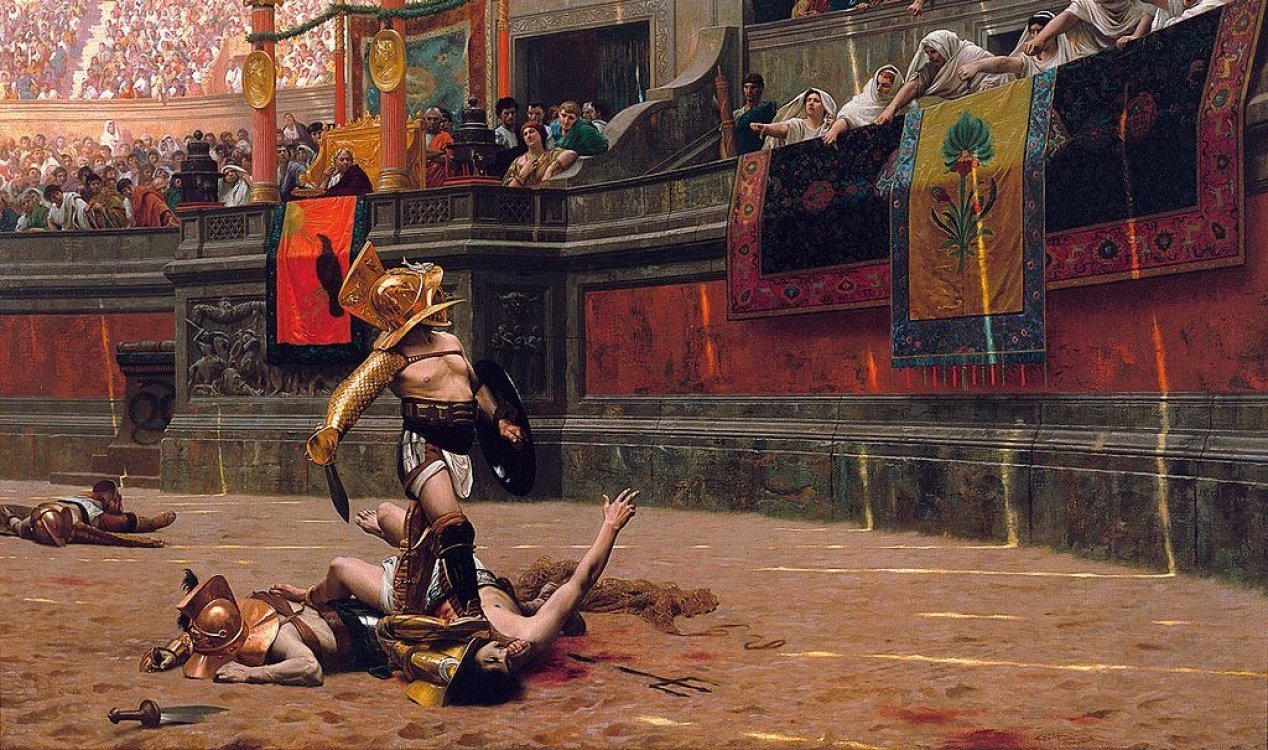 Fights in the arena were bloodthirsty to say the least. Image Credit: PD
Archaeologists have made a number of intriguing discoveries in the sewers beneath the ancient gladiatorial arena.
In its heyday the Colosseum would have been a true marvel to behold; the largest amphitheater ever built, this huge stone structure would have been frequently filled with the cheers of thousands of spectators as battle-hardened gladiators fought to the death in the arena below.
Wild animals such as lions, tigers and bears were also often introduced to keep things interesting, usually resulting in the human participants being mauled to death, much to the crowd's delight.
Now archaeologists working on uncovering evidence of what went on at the Colosseum in its prime have discovered a number of intriguing finds in what was once the building's sewers.
The finds, which include the remains of olives, fruits and nuts, provide a unique insight into the diet of the people who once attended events at the Colosseum two thousand years ago.
The bones of some of the wild animals used in the arena, such as big cats and bears that would have been forced to fight one another to the death, were also found.
"[These finds offer a look at the] experience and habits of those who came to this place during the long days dedicated to the performances," said Colosseum Archaeological Park director Alfonsina Russo.
A selection of fruit seeds, stones, & pits recovered from the drainage system of the Colosseum in #Rome, remains of the snacks eaten by #Roman spectators watching the games in the arena up to 1900 years ago #RomanArchaeology pic.twitter.com/qrSSRQUIYB

— Dr Jo Ball (@DrJEBall) July 2, 2022
Source: BBC News | Comments (0)
Tags: