Natural World
June 12, 2022 |  0 comments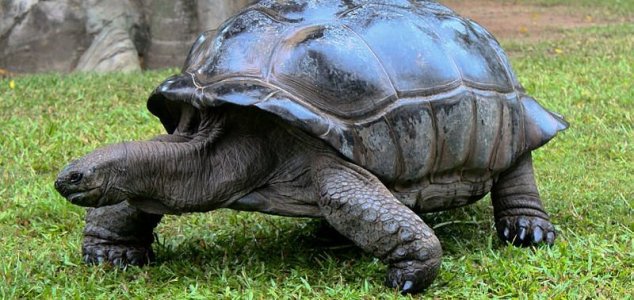 One of the many species of giant tortoise on the Galapagos. Image Credit: CC BY-SA 2.0 Andy Mitchell
Scientists have discovered a tortoise belonging to a species thought to have died out 100 years ago.
Several species of Galapagos giant tortoise have gone extinct over the last few decades, but now it appears as though one of these has made a rather unexpected comeback.
The last time anyone had seen a member of the chelonoidis phantasticus species of giant tortoise was in the early 20th-Century, but it turns out that a specimen named Fernanda (after Fernandina Island), which was discovered in 2019, genuinely belongs to that same species.
A further investigation has also revealed evidence of additional specimens on the same island.
While Fernanda, who is thought to be around 50 years old, seems to have suffered from stunted growth and is a bit smaller than she should be, there are hopes that she will be able to live for many more years to come at the Galapagos National Park Tortoise Center.
"What comes next for the species depends on whether any other living individuals can be found," said Dr Evelyn Jensen from Newcastle University's School of Natural and Environmental Sciences.
"If there are more Fernandina tortoises, then a breeding programme could start to bolster the population."
A Galápagos tortoise species thought to be extinct was spotted for the first time in over 100 years. Scientists located the "fantastic giant tortoise" on a volcanic island.

Her name is Fernanda.

(📷 Princeton) pic.twitter.com/G739xYhdXN

— AJ+ (@ajplus) June 9, 2022
Source: BBC News | Comments (0)
Tags: