By T.K. Randall
March 23, 2023 ·  0 comments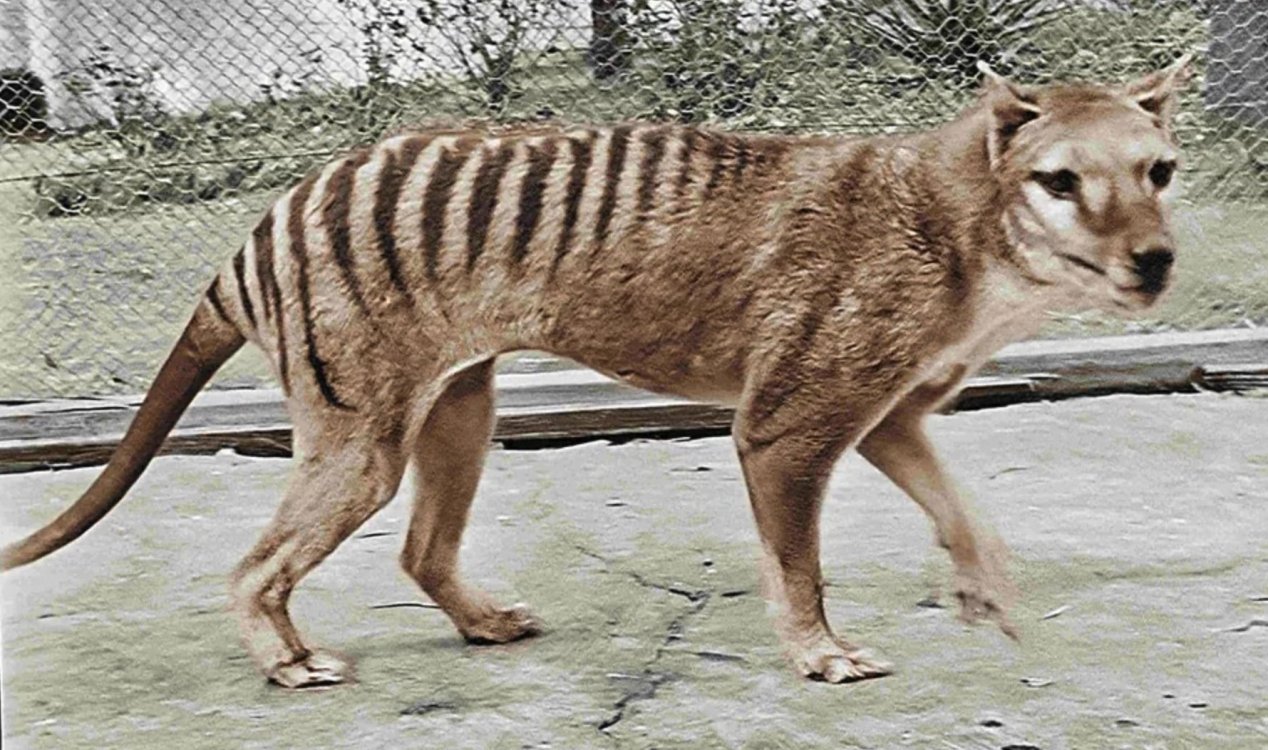 Image Credit: Samuel François-Steininger / Composite Films / National Film and Sound Archive
Researchers now believe that the extinction of the thylacine occurred much more recently than the 1930s.
Officially thought to have gone extinct almost a century ago, the thylacine (or Tasmanian tiger) was a distinctive carnivorous marsupial native to Australia, Tasmania and New Guinea.
Sporadic reports of alleged thylacines in the wild, however, have continued even to the present day, leading many researchers to believe that reports of its demise may have been greatly exaggerated.
Now a new investigation into the disappearance of the thylacine led by researchers at the University of Tasmania has concluded that there is enough evidence to suggest that the species did not disappear entirely in the 1930s and that it likely held on until at least the late 1990s.
To reach this conclusion, the team looked at over 1,200 sightings from over the decades sourced from government outlets, newspaper archives, museums, contemporary correspondences and more.
By creating a detailed, curated database of these sightings, the researchers were able to determine that the thylacine was likely to have survived much longer than official records suggest.
The new tentative extinction date of the late 1990s reflects these findings.
The likelihood that the thylacine never went extinct at all, however, remains extremely low.
Source: Phys.org | Comments (0)
Tags: