By T.K. Randall
January 27, 2023 ·  0 comments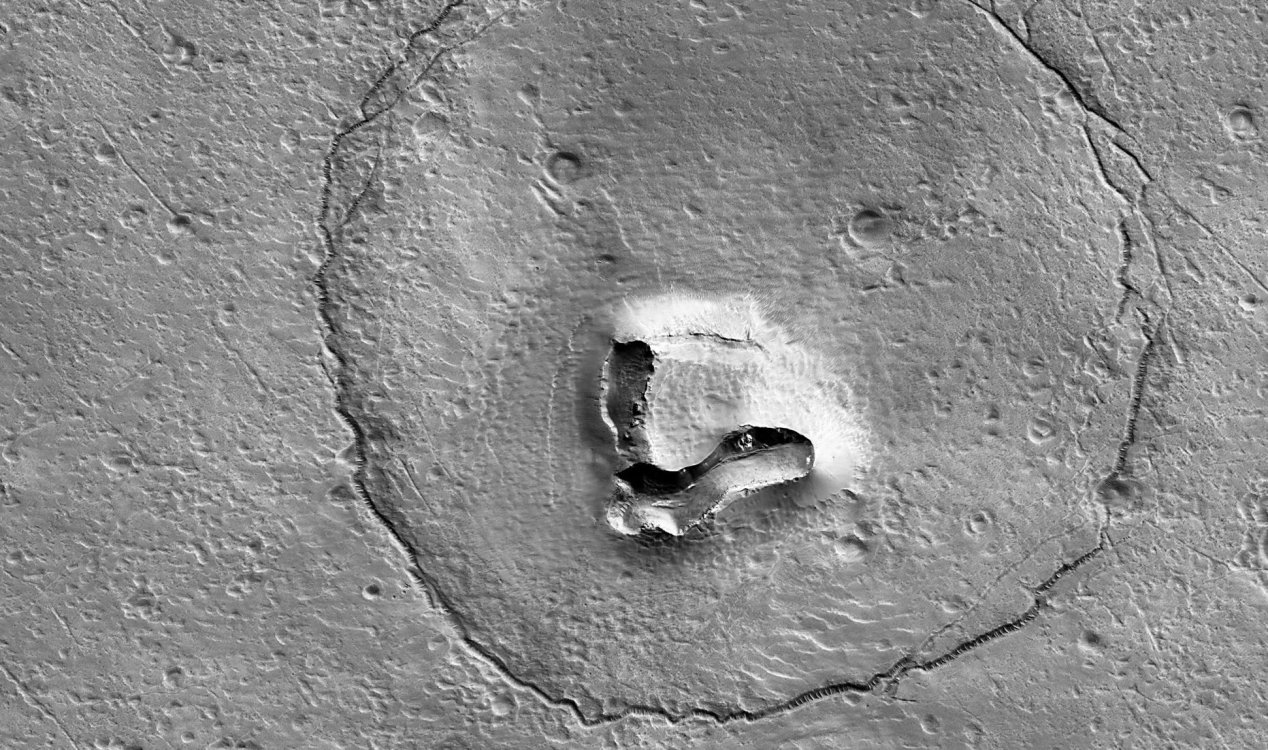 Bears in space! Image Credit: NASA / JPL-Caltech / University of Arizona
This image taken by an orbiting spacecraft shows a rather familiar visage comprised of natural geological features.
From doors and giant crabs to the faces of President Obama and Beaker from The Muppets – there have certainly been a lot of strange sightings on the surface of Mars over the years.
With its barren landscape strewn with randomly shaped boulders, rocky outcrops and other geological features, it's perhaps not surprising that Mars is a prime location to see examples of pareidolia – the human brain's natural tendency to see meaningful shapes in otherwise abstract patterns.
This latest example, which comes courtesy of researchers at the University of Arizona, was captured by NASA's Mars Reconnaissance Orbiter and shows what appears to be the face of a teddy bear.
Of course this particular arrangement of geological features is entirely coincidental, but it is still intriguing to see such clear shapes and forms on the surface of another world.
"There's a hill with a V-shaped collapse structure (the nose), two craters (the eyes), and a circular fracture pattern (the head)," a post on the university's website reads.
"The circular fracture pattern might be due to the settling of a deposit over a buried impact crater. Maybe the nose is a volcanic or mud vent and the deposit could be lava or mud flows?"
"Maybe just grin and bear it."
Source: Live Science | Comments (0)
Tags: