By T.K. Randall
June 14, 2023 ·  1 comment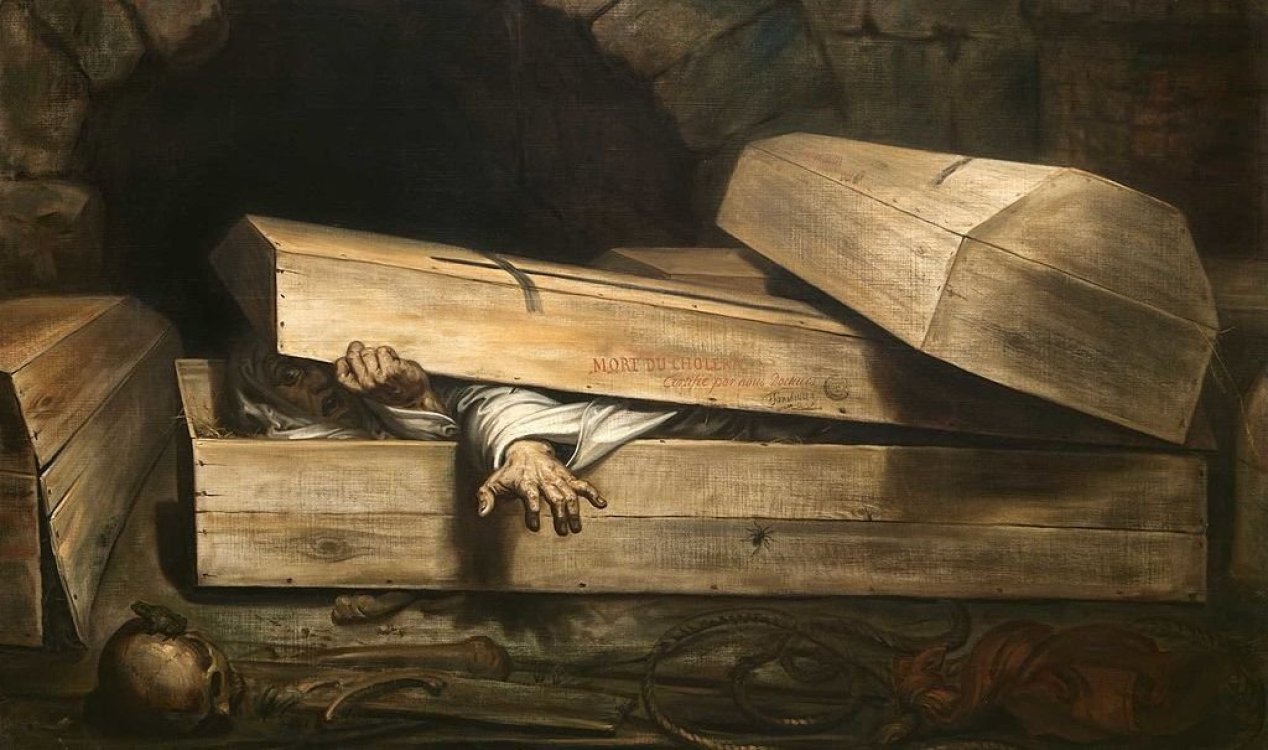 Not a situation you ever want to find yourself in… Image Credit: Antoine Wiertz
The 76-year-old had previously been declared dead after suffering from a suspected stroke a few hours beforehand.
Being buried alive is one of the worst scenarios imaginable and a fate that almost befell a woman who was brought to the emergency room at a hospital in Ecuador recently.
The retired nurse had been suffering from a suspected stroke and cardiopulmonary arrest, leaving doctors battling to save her life.
Ultimately, though, they believed they were unsuccessful and she was subsequently declared dead.
When family members gathered for her wake later that day, however, they were shocked to hear noises coming from her coffin and the sound of heavy breathing.
When they investigated, they were surprised to find her very much alive.
"There were about 20 of us there," said the woman's son, Gilberto Barbera. "After about five hours of the wake, the coffin started to make sounds. My mom was wrapped in sheets and hitting the coffin, and when we approached we could see that she was breathing heavily."
Officials are now investigating the issuing of death certificates at the hospital.
The woman, meanwhile, remains in intensive care.
Source: CBS News | Comments (1)
Tags: