Mainstream news outlets like CNN and MSNBC eagerly reported in 2020 on the letter making evidence-free accusations that Hunter Biden's laptop was a Russian disinformation operation, which it was revealed last week was set in motion in part by President Biden's future secretary of state, Antony Blinken.
Former CIA Deputy Director Michael Morrell testified before the House Judiciary and Intelligence Committees and revealed that Blinken helped trigger the public statement signed by Morell and 50 other former intelligence officials in October 2020. It implied Hunter Biden's laptop was Kremlin disinformation, saying it had the "classic earmarks of a Russian information operation." 
Despite its writers admitting they had no proof for such a claim, the letter became a sensation among media outlets that also aggressively pushed Russiagate theories, and it was even cited by Biden at a debate with President Trump. It was part of a broader, brazen display of media-Big Tech coordination to censor and discredit the New York Post's reporting on Hunter Biden's computer, which contained both emails about his overseas business dealings as well as salacious photos and videos. It's now in FBI custody as the president's son faces a federal investigation, and multiple outlets that once cast doubt on the Post's reporting have been forced to admit the laptop is legitimate.
House Republicans argue that the actions by the Biden campaign in the form of Blinken "played an active role in the origins of the public statement, which had the effect of helping to suppress the Hunter Biden story and preventing American citizens from making a fully informed decision during the 2020 presidential election." Morell said he spearheaded the letter out of desire to see Biden win the election and that Blinken "triggered" his intent to orchestrate it. He also testified about how the campaign was interested in which media outlets received the statement.
BLINKEN'S ALLEGED ROLE IN 'RUSSIAN DISINFO' HUNTER LETTER DISQUALIFIES HIM AS UKRAINE WR POINTMAN: CRITICS
The Biden White House has pushed back and called the accusations misleading, noting the transcript shows Morell testifying that Blinken didn't expressly suggest he write a letter.
Politico's Natasha Bertrand wound up first reporting on the letter in an Oct. 19, 2020, story infamously headlined "Hunter Biden story is Russian disinfo, dozens of former intel officials say." The headline baldly declared what the letter-writers suggested in more couched language, as they admitted they had only their experience and suspicions to go on.
"While there has been no immediate indication of Russian involvement in the release of emails the Post obtained, its general thrust mirrors a narrative that U.S. intelligence agencies have described as part of an active Russian disinformation effort aimed at denigrating Biden's candidacy," Bertrand wrote.
The story by Bertrand – a well-known pusher of Russiagate stories who's since landed at CNN – was widely shared in the media and by Biden supporters, including future White House press secretary Jen Psaki. She was lauded by figures like then-CNN host Brian Stelter for her commitment to truth when she took her post in the Biden White House; she now hosts an MSNBC Sunday show.
Politico noted that "several" of the letter signers were backing Biden; Fox News Digital counted at least 13 who had publicly endorsed him, several of them fixtures on liberal cable news channels. They included Clapper, ex-CIA Directors John Brennan, Leon Panetta and Michael Hayden, and former CIA officials Patty Brandmaier, Larry Pfeiffer, Paul Kolbe, Timothy Kilbourn, and John Sipher. Jeremy Bash, an MSNBC analyst who worked at the CIA and Pentagon under President Obama, also signed the letter.
"This looks like Russian intelligence. This walks like Russian intelligence. This talks like Russian intelligence," Bash told MSNBC the day the Politico report came out, adding it "looks like a classic Russian playbook disinformation campaign."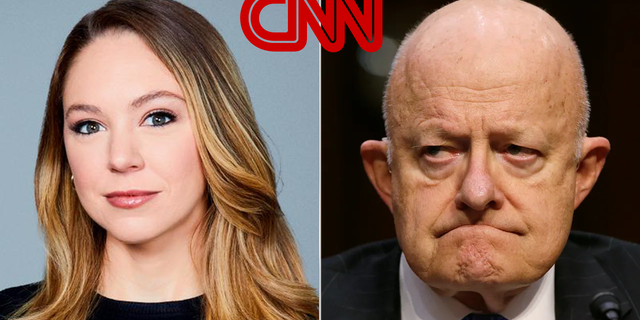 2022: THE YEAR THE HUNTER BIDEN LAPTOP WAS FINALLY VERIFIED BY THE MEDIA
Clapper used similar language in 2020.
"To me, this is just classic textbook Soviet Russian tradecraft at work," he told CNN on Oct, 16, 2020. "The Russians have analyzed the target, they understand that the president and his enablers crave dirt on Vice President Biden. Whether it's real or contrived, that doesn't matter to them, and so all of a sudden, two-and-a-half weeks before the election, this laptop appears somehow, and emails on it without any metadata. It's all very curious."
That same day, CNN's Wolf Blitzer interviewed Rep. Adam Schiff, D-Calif., whom he asked if he was surprised at all "that this information Rudy Giuliani is peddling very well could be connected to some sort of Russian government disinformation campaign?"
"Well, we know that this whole smear on Joe Biden comes from the Kremlin," Schiff said. "Clearly the origins of this whole smear are from the Kremlin, and the president is only too happy to have Kremlin help and try to amplify it."
Clapper has since spoken out against Politico, telling the Washington Post the outlet "deliberately distorted" the letter. Yet he did not speak out publicly against the story at the time, and he also claimed, to the mockery of critics this year, that he didn't know Biden had cited the letter in his debate with Trump.
OUTRAGE AS JAMES CLAPPER, OTHER HUNTER BIDEN LAPTOP SKEPTICS SUDDENLY SPEAK OUT AGAINST MEDIA: 'WHAT A FRAUD'
The day after the Politico story published, left-wing CNN political analyst John Avlon praised the officials for speaking out. He also ripped into Director of National Intelligence John Ratcliffe for rejecting the Russian narrative.
"People to a certain extent are exhausted about hearing about Russian disinformation, but this actually really matters," then-CNN anchor Laura Jarrett, the daughter of Obama White House adviser Valerie Jarrett, said.
"It matters big-time," Avlon said. "What doesn't matter is if people are tired of hearing about Russian disinformation efforts, because they're happening in this election. We know that. It is critically important to have 50 former members of the intelligence community come forward. In fact, it parallels something I heard in an interview with a former national counterterrorism expert, saying it has all the hallmarks of a Russian disinformation campaign."
Avlon accused Ratcliffe of political hackery for rejecting the Russian disinformation narrative.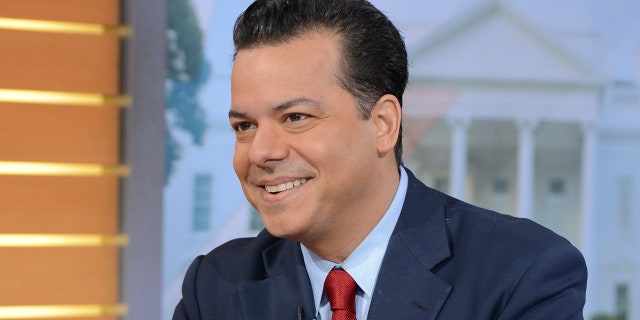 "Of course, this is in contrast to Trump's DNI John Ratcliffe, who seemed to attest to its validity or say they had no sense it was hacked. But it really speaks to how much he has lost credibility and acted… in a very nakedly partisan, political way," he said.
MSNBC's Kasie Hunt – now at CNN – also discussed the letter in a segment for "Way Too Early," although she noted the signers had put forward "no evidence" the New York Post report on Hunter Biden was "falsified." She fretted at the idea of repeating the Post's report that Hunter Biden had used his father's position to advance his foreign business dealings, ad-libbing, "I'm not even sure we should outline that."
Numerous online outlets picked up Politico's report that day, too, including The Hill, Boston Globe, and Business Insider.
The Wall Street Journal editorial board blasted all involved in the saga on Sunday.
CLICK HERE TO GET THE FOX NEWS APP
"Intelligence officials, former as well as current, have a particular duty not to spread disinformation because they have access to classified information that the public can't check. The press overwhelmingly went along with the false Biden campaign claims because it wanted Mr. Biden to win. These 51 officials have done more to damage the credibility of the CIA and FBI than anything Donald Trump has said. Ditto for the complicit media," the editorial board wrote. 
Fox News' Brooke Singman and Nikolas Lanum contributed to this report.