Palaeontology
March 25, 2022 |  0 comments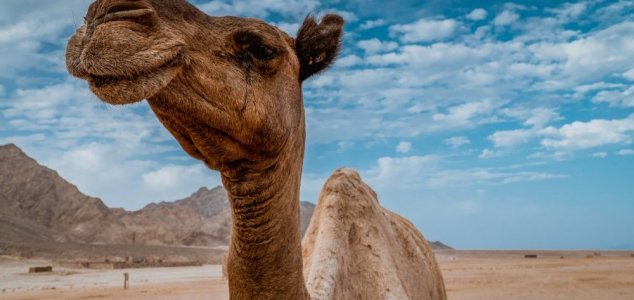 Camelus knoblochi was an absolute giant. Image Credit: Pixabay / Peggy_Marco
New research has indicated that our ancestors lived alongside these gargantuan mammals until relatively recently.
Today's camels aren't particularly large, however this wasn't always the case.
One notable example was the two-humped camel known as Camelus knoblochi, which weighed in at over 1 ton and stood up to 3 meters in height.
While it's easy to associate such an animal with a time long before the rise of modern humans, a new study has revealed that these gargantuan camels actually lived alongside our ancestors in what is now Mongolia right up until around 27,000 years ago.
It's also possible that the Neanderthals and Denisovans lived there alongside these camels as well.
"Here we show that the extinct camel, Camelus knoblochi, persisted in Mongolia until climatic and environmental changes nudged it into extinction about 27,000 years ago," said Dr. John W Olsen of the University of Arizona, Tucson.
It is thought that the transition to desert may have been the last straw for the species.
"Apparently, C. knoblochi was poorly adapted to desert biomes, primarily because such landscapes could not support such large animals, but perhaps there were other reasons as well, related to the availability of fresh water and the ability of camels to store water within the body, poorly adapted mechanisms of thermoregulation, and competition from other members of the faunal community occupying the same trophic niche," the study authors wrote.
Interestingly, parts of Mongolia remain – even to this day – a refuge for some of the world's most endangered species of camel.
Source: Phys.org | Comments (0)
Tags: