In recent months, there has been a growing crackdown of books in schools and libraries across the country as parents and lawmakers argue some contain inappropriate material for young children.
Fox News Digital spoke with 2024 presidential hopefuls at the site of the first Republican debate in Milwaukee, Wisconsin and asked them whether they support the conservative-led movement. 
Former U.N. Ambassador and former South Carolina Gov. Nikki Haley told Fox News Digital the focus should be on making sure children can read and know math and science, saying elementary schools shouldn't "muddy the waters" with inappropriate content by using "common sense."
REPUBLICAN DEBATE HIGHLIGHTS: 5 MEMORABLE MOMENTS FROM MILWAUKEE SLUGFEST
"We shouldn't be having sexually explicit books and in libraries there," Haley said. "Parents need to decide how their children are raised. It is right for parents to be concerned about what their kids see. Schools owe it to those parents to allow parents to parent and allow teachers to teach. We don't need to have the distractions of which books can we push on the kids. We need to focus on things like history books, and science books, and math books and those things that are going to get them to learn and stop pushing the gender ideology and all of those other things." 
"I didn't have sex ed until seventh grade. And even when I had it in seventh grade, you had to have a parent's permission slip to take that class. And I was the young, only kid in the classroom next door because my dad wouldn't sign the permission slip. That's the job for parents. Let's let parents have control over what their kids hear when they hear it when they see it. And let's let teachers go back to what they really want to do, which is just make these kids successful," she continued. 
PUNDITS SOUND OFF ON WHO STEPPED UP — AND WHO FLOPPED — AT FIRST GOP DEBATE
North Dakota Gov. Doug Burgum told Fox News Digital that the responsibility of what children read ultimately "resides with parents" more so than the commander in chief. 
"If you go to a library and you find a book that's offensive, step one, talk to the librarian. They'll move it to a different section. Step two, talk to the library board. Step three, if you don't like that, you know, run for office and get on the library board," Burgum said.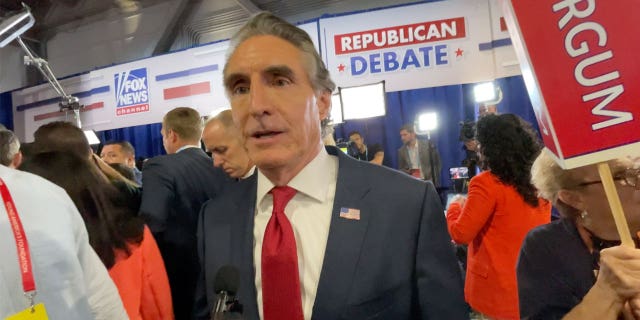 However, Burgum suggested that on a federal level, it is "mathematically impossible" for a president to be a "book police" for the tens of thousands of libraries across the country," insisting it's "not the job of the president."
"The 10th Amendment defines what the job is, and the rest is delegated to the states, and it's being delegated because the states created the federal government, not the other way around," Burgum said. 
The governor called local activism "fantastic" and stressed that there isn't a "one size fits all" on the issue, an additional reason why it should not be addressed on a federal level. 
"I know as a CEO, I know as a governor, you got to prioritize your time, and you have to focus on the things that matter the most, you delegate the rest. In this case, it actually is constitutionally, someone else's responsibility," Burgum added. 
FIRST REPUBLICAN DEBATE: THE BIGGEST LOSER AND THE BIGGEST WINNER
South Carolina Sen. Tim Scott told Fox News Digital that age-appropriate material "has always been the standard in the United States and it should remain the standard."
He then quickly called to "break the backs of the teachers unions," who he argued are keeping poor children "trapped in poor, failing schools."
"We need actually to open the opportunity for more school of choice. When parents have a choice, kids have a better chance to succeed in this great nation," Scott said.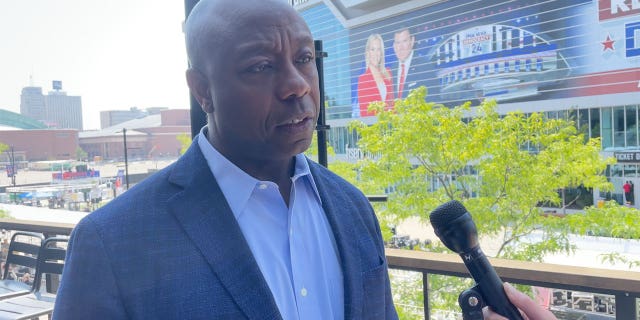 CLICK HERE TO GET THE FOX NEWS APP
Haley, Burgum and Scott were among eight candidates who took the stage at the first Republican presidential debate. Education was one of the issues the 2024 hopefuls discussed.
Ever since the pandemic, the issue of education has been top of mind of parents who have sounded the alarm on "woke" indoctrination when it comes to gender ideology and critical race theory being taught in the classroom. 
For more Culture, Media, Education, Opinion, and channel coverage, visit foxnews.com/media