The Chinese hacking group that gained access to State Department emails also obtained personal and political emails for Rep. Don Bacon, R-Neb., the congressman announced Monday.
Bacon announced on X that the FBI notified him of the infiltration into his personal and campaign emails. He said the hackers had access to the accounts for nearly a month.
"I thank the FBI for notifying me that the CCP hacked into my personal and campaign emails from May 15th to June 16th of this year. The CCP hackers utilized a vulnerability in the Microsoft software, and this was not due to 'user error,'" Bacon wrote.
"Thus, there were other victims in this cyber operation. The Communist government in China are not our friends and are very active in conducting cyber espionage. I'll work overtime to ensure Taiwan gets every $ of the $19B in weapons backlog they've ordered, and more," he added.
MUSK PREDICTS CHINA'S AI CAPABILITIES WILL BE STRONG, REPORTS SAY
The U.S. disclosed the larger alleged China spy operation in mid-July. The alleged spying operation is believed to have compromised hundreds of thousands of U.S. government emails.
CHINA SENDS SWARMS OF WARPLANES, NAVY SHIPS TO TAIWAN AHEAD OF ANNUAL INVASION TRAINING
U.S. Ambassador to China Nicholas Burns was among those hacked. He and Daniel Kritenbrink, the assistant secretary of state for East Asia, are believed to be the two most senior State Department officials targeted. Commerce Secretary Gina Raimondo was also among those targeted, U.S. officials told The Washington Post.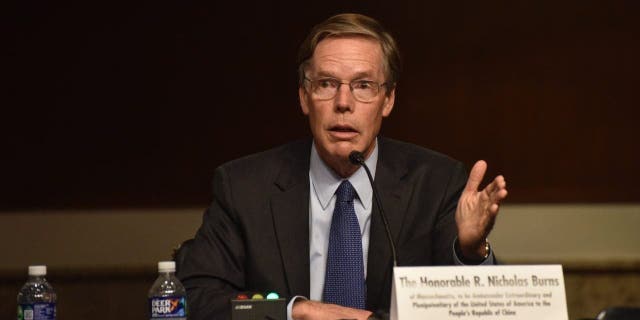 "The Department of State detected anomalous activity, took immediate steps to secure our systems, and will continue to closely monitor and quickly respond to any further activity," a State Department spokesperson said after the discovery.
BIDEN ADMIN VOWS TO HOLD CHINESE HACKERS RESPONSIBLE AFTER GOVERNMENT EMAIL BREACH
"As a matter of cybersecurity policy, we do not discuss details of our response and the incident remains under investigation," the spokesperson added. "The Department of State has a robust cyber security program to protect our systems and information and works continuously to build resilience and stay ahead of malicious actors. We continuously monitor our networks and update our security procedures."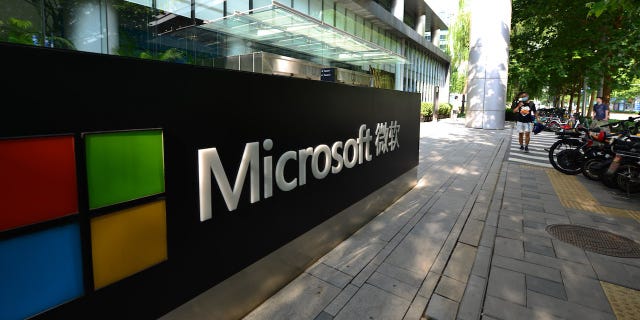 CLICK HERE TO GET THE FOX NEWS APP
Relations between the U.S. and China remain rocky, though Secretary of State Antony Blinken went forward with a trip to the country last month.
Fox News' Bradford Betz contributed to this report.