By T.K. Randall
May 7, 2023 ·  5 comments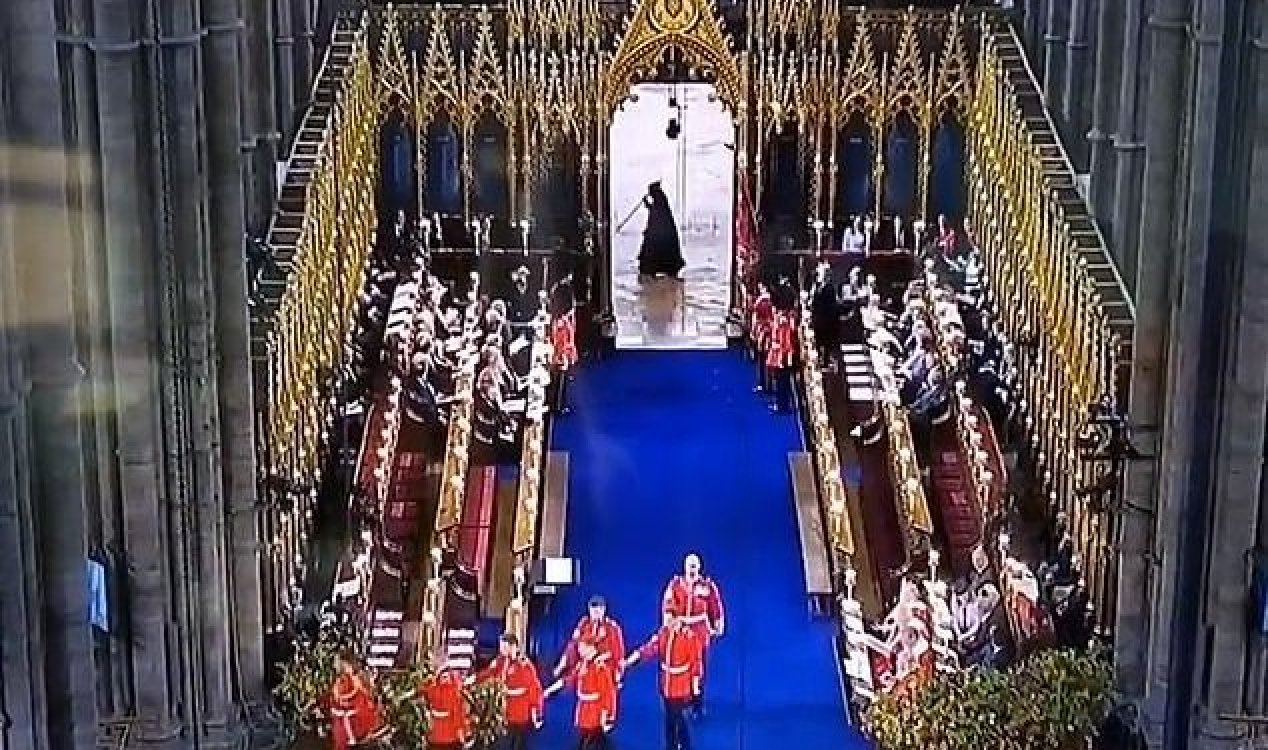 Who is the mystery figure in the doorway ? Image Credit: Westminster Abbey
A clip showing a dark hooded figure in Westminster Abbey has been generating some lively debate on social media.
As millions of people from all around the world tuned in to view the historic crowning of King Charles III yesterday, some spotted someone altogether unexpected skulking in the background during one particular shot of the interior of Westminster Abbey.
The figure, who could be seen hurrying across a doorway from right to left, was wearing what looked like all-black garments and was carrying something reminiscent of a scythe.
Before long, 'Grim Reaper at Westminster Abbey' was trending on social media.
Of course, in all likelihood, the figure in question was probably just a robed participant of the proceedings who happened to be hidden in shadow as they walked across the doorway.
Even so, their unexpected appearance, accompanied by a particularly coincidental piece of music courtesy of the orchestra, made the sighting somewhat amusing to say the least.
You can check out the clip below.
Source: Mail Online | Comments (5)
Tags: