Space & Astronomy
May 14, 2022 |  15 comments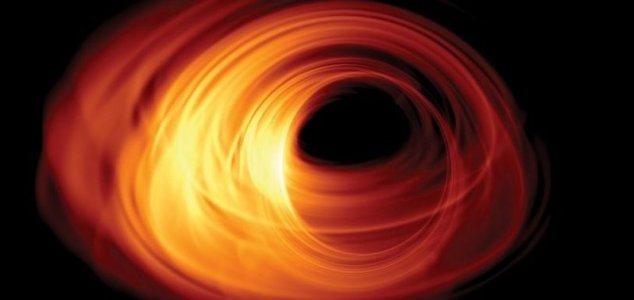 Image Credit: Bronzwaer/Davelaar/Moscibrodzka/Falcke/Radboud University
Scientists have produced an audio clip from acoustic waves propagating through the gas around a supermassive black hole.
The eerie audio, which originates from a black hole 250 million light-years away, was produced through a process known as sonification which involves turning data into sound.
While the actual sound would be inaudible to human ears due to its super low pitch, the clip has been enhanced by bringing the notes up several dozen octaves so that it is possible to hear them.
The resulting audio is undeniably eerie – a sort of otherworldly howling that's difficult to describe.
You can check out the clip for yourself in the video below.
Source: Science Alert | Comments (15)
Tags: