By T.K. Randall
August 10, 2023 ·  1 comment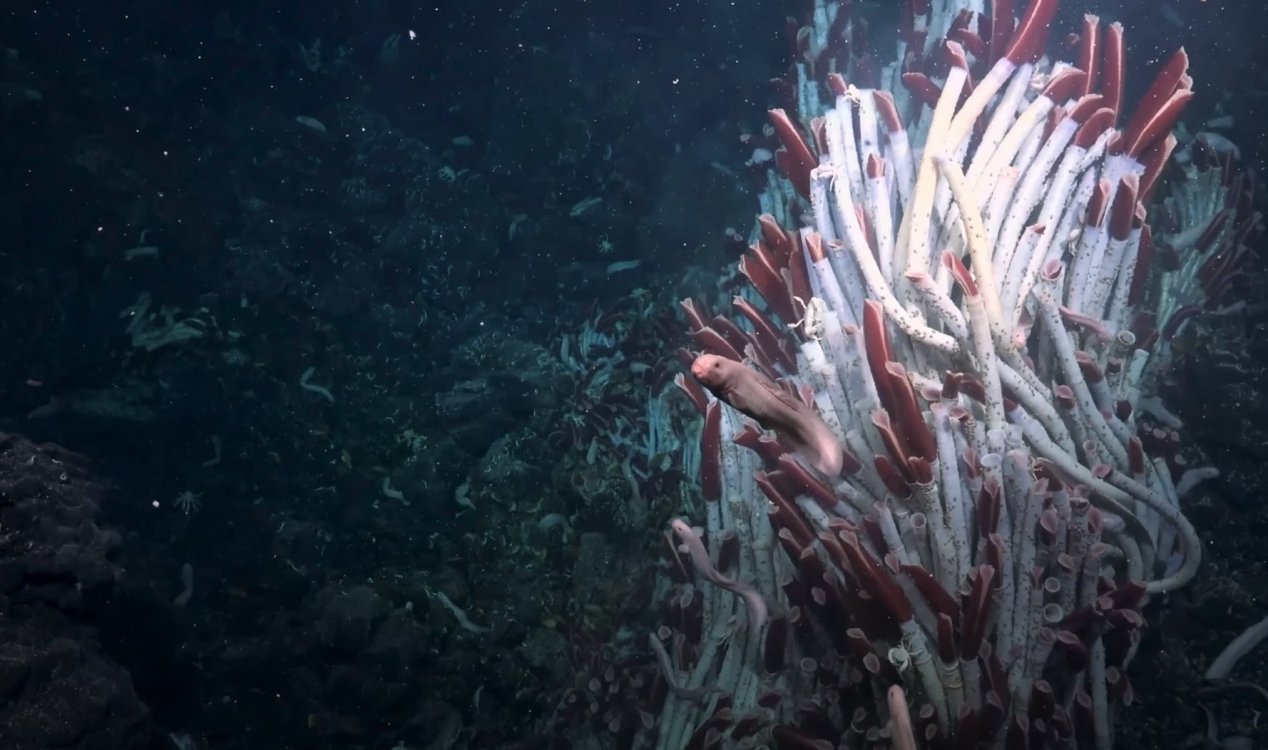 Ecosystems on top of ecosystems. Image Credit: YouTube / Schmidt Ocean
Scientists have discovered an entirely new ecosystem filled with exotic life forms beneath the ocean floor.
Situated beneath hydrothermal vents in the depths of the Pacific, this fascinating hidden 'underworld' demonstrates that life can thrive in the most extreme and unexpected of places.
To find it, researchers used an underwater robotic arm to clear away the surface layer before placing special mesh boxes on top to prevent creatures from entering from above.
When they later examined the contents of the boxes, they found new organisms that hadn't been there before, indicating that these had emerged from beneath the ocean floor.
"On land we have long known of animals living in cavities underground, and in the ocean of animals living in sand and mud, but for the first time, scientists have looked for animals beneath hydrothermal vents," said Jyotika Virmani, executive director of the Schmidt Ocean Institute.
"This truly remarkable discovery of a new ecosystem, hidden beneath another ecosystem, provides fresh evidence that life exists in incredible places."
The larvae of one creature in particular – the giant tube worm – even appeared to hitch a ride within subsea volcanic fluids to travel large distances and reach new areas.
"Our understanding of animal life at deep-sea hydrothermal vents has greatly expanded with this discovery," said University of Vienna ecologist Monika Bright.
Source: Live Science | Comments (1)
Tags: