A Fort Wayne man faces a felony charge after repeatedly threatening Indiana Republican Rep. Jim Banks and his family, including leaving one message in which he tells the congressman he must choose between his own life or his daughters.  
Aaron L. Thompson, 34, reportedly called Banks' office at least eight times in April and left menacing messages, according to the Indiana Capitol Chronicle.
Thompson admitted to making the calls in interviews with the United States Capitol Police, which he said he did while intoxicated and because he disagreed with the Republican lawmaker's political positions.
REP. JIM BANKS BACKS TRUMP IN WAKE OF 'FLIMSY' INDICTMENT: 'DESPICABLE EXAMPLE OF POLITICAL PERSECUTION'
In one such call, Thompson allegedly said he owns a gun and gave Banks a choice between his or his daughter's lives. Banks has three young daughters.
"Here's the choice. Your daughters grow up without their dad, or you grow old without your daughters," Thompson allegedly said. "… boom, boom you pick…"
Thompson also allegedly said he hoped Banks died in a car crash or "(got) his brains blown out" in the messages, according to the report.
INDIANA STATE REP ARRESTED DRIVING WHILE INTOXICATED, LEAVING SITE OF CAR CRASH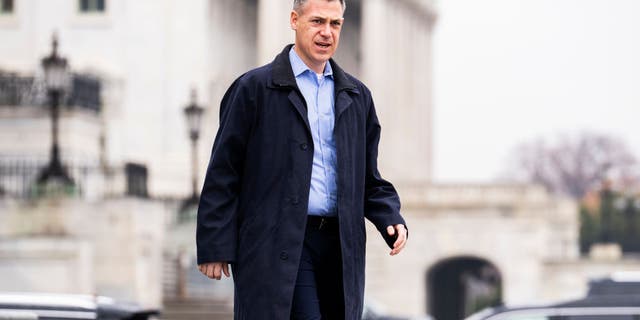 "The safety of my family is my top priority," Banks told Fox News Digital in a statement. "I've been instructed to refer all questions about the ongoing criminal investigation to the Allen County Prosecutor's Office."
CLICK HERE TO GET THE FOX NEWS APP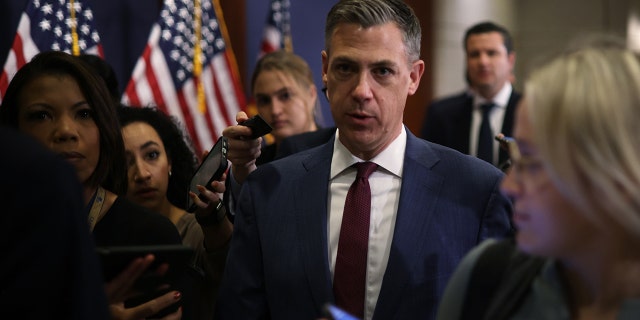 Authorities arrested Thompson on Friday. He now faces intimidation and harassment charges. 
According to the Indiana Capitol Chronicle, intimidation is a Level 6 felony in Indiana, while intimidation is a Class B misdemeanor. 
The Allen County Prosecutor's Office didn't immediately respond to Fox News Digital's request for comment.