The Trump-appointed prosecutor at the center of the federal investigation into Hunter Biden has been "all over the map" with his letters to Congress, and should go before lawmakers and speak under oath, an attorney for the IRS whistleblower told Fox News.
Mark Lytle – who represents IRS investigator Gary Shapley – said U.S. Attorney for Delaware David Weiss' three letters to Congress have been contradictory and that he believes the prosecutor appears to be intentionally wording things carefully.
Lytle said his client, as well as the yet-anonymous IRS whistleblower "Mr. X," sat for at least 14 hours of combined testimony before Rep. Jason Smith, R-Mo., and the House Ways and Means Committee. Therefore, he argued, it should not be a stretch to ask Weiss – whom Shapley has appeared to contradict – to do the same.
"David Weiss has been all over the map. He's now sent three letters to Congress and each one of them contradicts the other ones," Lytle said Tuesday on "The Story."
HUNTER BIDEN WHISTLEBLOWER TESTIMONY SHOWS 'SOMEONES LYING': DEVINE
"And it's time he comes forward and answers questions just like the whistleblowers had to withstand questioning."
Anchor Martha MacCallum reported Tuesday that Weiss had spoken out, via print, for the third time to essentially argue against Shapley's claims. 
Weiss said he did not ask the Justice Department for Special Counsel designation – which would have given him freer reign outside the First State – and that he was told he could bring charges in two other jurisdictions – the Central District of California and the District of Columbia.
In Monday's letter, Weiss said he has "never been denied the authority to bring charges in any jurisdiction," while the Justice Department has essentially echoed that sentiment overall.
Lytle said Weiss' initial letter to Congress suggested he had been granted ultimate prosecutorial authority, while the second letter asserted he wanted to expand his probe beyond Delaware.
HUNTER BIDEN IRS WHISTLEBLOWER'S ATTORNEY: DELAWARE PROSECUTOR MUST SPEAK OUT ON BLOCKED PROSECUTION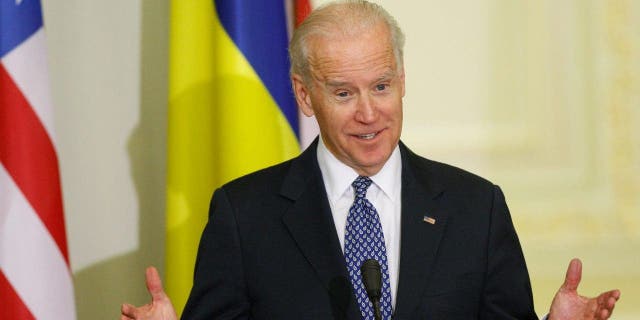 Hunter Biden has agreed to plead guilty to two misdemeanor tax code violations and to enter a diversion program as recompense for illegally possessing a firearm as a user of a controlled substance.
On "The Story," Lytle pointed out Attorney General Merrick Garland has signaled Weiss is not restricted from answering questions on the situation.
"I think it's time for David Weiss to come forward," he said.  "It's David Weiss who says he's limited. And I think these letters show some scrutiny… they really contradict each other.
He said his client Shapley's testimony states that Weiss had sought out the Biden-appointed U.S. Attorney for the District of Columbia Matt Graves for approval to expand the Hunter Biden case there, but was denied.
"So now we're getting to a point where he's talking about going to talk to the other U.S. attorney, but he's not getting fully to the story. What really happened when he went and talked to [Graves]?" Lytle asked.
A similar situation reportedly played out in Los Angeles with the U.S. attorney's office there as well.
Lytle read from one of Weiss' missives, stating that "I've been assured that if necessary after the above process [engaging with Graves' office] I would be granted the authority."
"Well, that's not the same thing as 'having been granted the authority'," Lytle said, adding that the entire situation paints a picture of the federal probe into the president's son being stymied or limited with every potential step that would turn it toward or reference President Biden.
Another piece of Shapley's testimony published in June by the House Oversight Committee alleged an assistant U.S. attorney in Weiss' office, Lesley Wolf, discouraged questioning about whether President Biden is "the big guy" in Hunter's correspondence with Chinese businessmen.
"AUSA Wolf interjected and said she did not want to ask about the big guy and… did not want to ask questions about 'dad','" the testimony, which appeared to reference the "Ten [percent] held by H for the big guy" message extrapolated upon several times by Hunter's former business partner Tony Bobulinski.
Tristan Leavitt, another attorney for the whistleblower, told "Fox & Friends" in late June, his client was also rebuffed from executing search warrants on the Bidens' Greenville, Del. estate, where, separately, classified documents were found stored near the president's Chevrolet Corvette.