As "Beat Shazam" host Jamie Foxx recovers from his "medical complication" that reportedly left him hospitalized for weeks, the actor has missed out on his own movie premiere.
Foxx, 55, skipped the premiere of the new film "They Cloned Tyrone," which is a sci-fi comedy drama. The event took place at the American Black Film Festival in Miami Beach, Florida. 
His co-stars continued to send Foxx well wishes, since he hasn't responded to recent phone calls.
JAMIE FOXX REP SAYS HOSPITALIZATION NOT CAUSED BY COVID VACCINE: REPORT
"I wanted him to show up here, but you know, I know he's dealing with what he's dealing with, and we just wish him all the best," John Boyega told Entertainment Tonight during the event.
"I've been calling, I'm just going to keep on calling. He better pick up. Come on, Jamie!" Boyega added.
Foxx portrays Slick Charles and is also one of the producers of the film, "They Cloned Tyrone."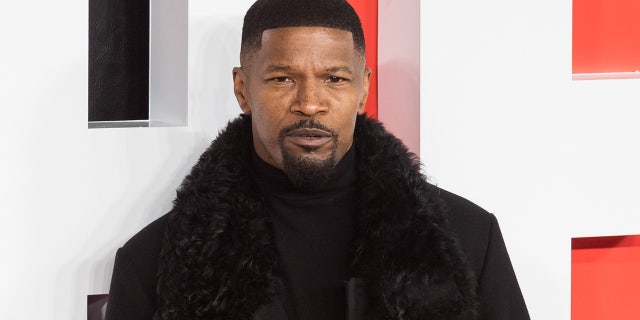 The movie has the description, "An eerie series of events leads an unlikely trio (John Boyega, Teyonah Parris and Jamie Foxx) down a rabbit hole into a sinister neighborhood conspiracy."
JAMIE FOXX MYSTERY ILLNESS: TIMELINE OF 'DJANGO UNCHAINED' STAR'S HEALTH SCARE
Marvel star Parris additionally sent her love to Foxx while he recovers from his medical mystery.
"We had so much fun, and he's just such a lively person . . . he brings such an energy to the set," she told the media outlet.
"I wish Jamie all the recovery and healing. He's just so amazing. It was just such an honor to work with him. He's so generous as an actor and as a human, along with John. I got lucky to be able to work with such dope men on this project and dope men of color, that it was just so much fun."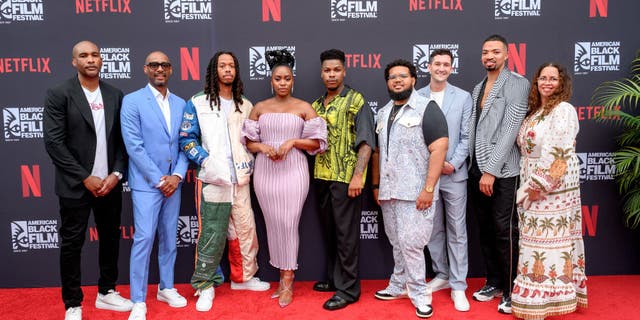 "They Cloned Tyrone" director Juel Taylor said he's "definitely" sending his "thoughts and prayers" to Foxx.
In a since-deleted Instagram post, Corinne shared on April 12 that her father had experienced a "medical complication" the day before, and that "quick action and great care" had helped guide him toward recovery last month.
The family has not disclosed Foxx's medical issues.
JAMIE FOXX HEALTH SCARE: NICK CANNON ADDRESSES ACTOR'S ABSENCE ON 'BEAT SHAZAM' PREMIERE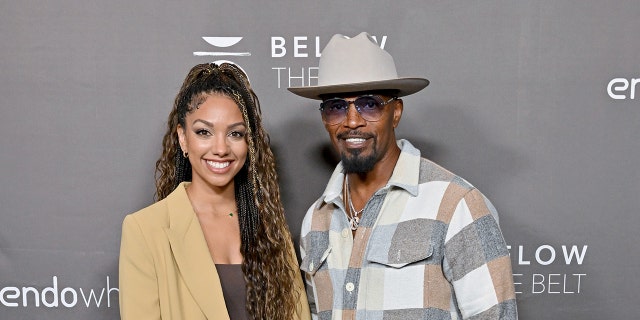 Earlier this month, a representative for Foxx addressed an independent journalist's claim that a COVID vaccine booster had led to the "medical complication" that landed the actor in the hospital.
The rep said the report is "completely inaccurate" in a statement to NBC News. Representatives for Foxx did not immediately respond to Fox News Digital's request for comment at the time.
Meanwhile, a few weeks after his medical mystery announcement, Foxx spoke out on social media and wrote, "Appreciate all the love!!! Feeling blessed."
CLICK HERE TO SIGN UP FOR THE ENTERTAINMENT NEWSLETTER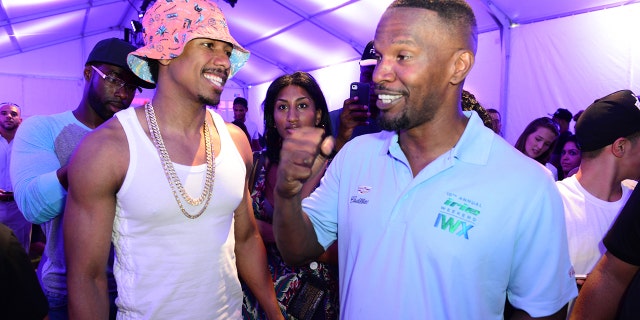 After Foxx's update, his daughter, Corinne, took to her Instagram story on May 12 and wrote that her father has been "out of the hospital for weeks" and is "recuperating."
CLICK HERE TO GET THE FOX NEWS APP
Nick Cannon, along with Kelly Osbourne, has been tapped to take over hosting on "Beat Shazam" as Foxx recovers.
Fox News Digital's Lauryn Overhultz contributed to this report.