First-year Colorado football head coach Deion Sanders continues to capture the attention of the sports world. Injured Jets superstar quarterback Aaron Rodgers knows what comes with being a polarizing sports figure.
Rodgers made his weekly appearance on "The Pat McAfee Show" and discussed the aftermath of Colorado's blowout loss to the Oregon Ducks. Rodgers described coach Dan Lanning's locker room comments that appeared to be directed at buzz Sanders has brought to Colorado as an overreaction.
"It's classic overreaction on so many levels," Rodgers said.
CLICK HERE FOR MORE SPORTS COVERAGE ON FOXNEWS.COM
Last week, ESPN cameras captured Lanning delivering a fiery speech before kickoff, saying the Buffaloes were merely "fighting for clicks."
DEION SANDERS GIVES BLUNT ADVICE ON HOW TOP FRESHMAN CAN GET MORE PLAYING TIME
"Rooted in substance … not flash … rooted in substance. Today, we talk with our pads." Lanning told the team in the locker room. "The Cinderella story is over man. They're fighting for clicks, we're fighting for wins. There's a difference."
Rodgers argued that some people want to see Sanders have a downfall because of the unprecedented amount of attention the Pro Football Hall of Famer has brought to Boulder.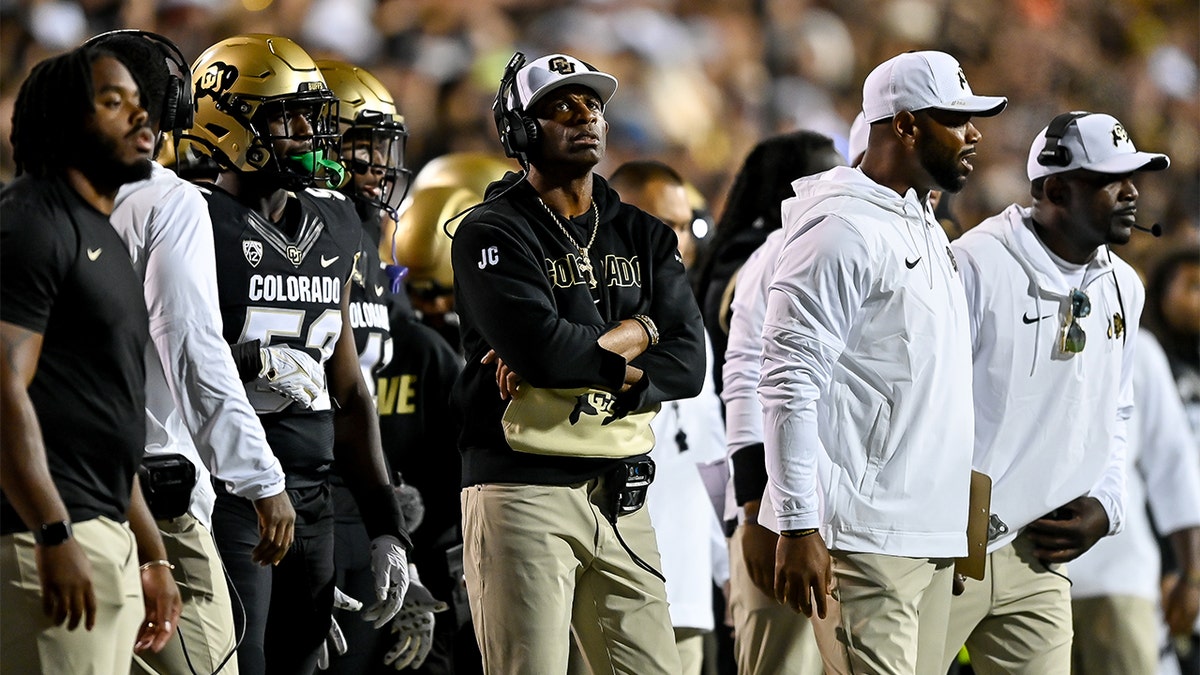 "Deion has created a lot of buzz, and when you're creating that much buzz, people want to see you fall," Rodgers told McAfee. "I applaud Deion because he sticks to his guns. He talks the talk, he walks the walk. He owns it when they get beat, and he's brought a lot of excitement to the Conference of Champions."
Rodgers also praised Buffaloes quarterback Shedeur Sanders — who is also Deion's son. The four-time NFL MVP also mentioned that he is rooting for a Pac-12 team to end up in the College Football Playoff.
After Saturday's 42-6 loss, Sanders said he believes teams are most focused on taking him down and forget he is no longer a football player.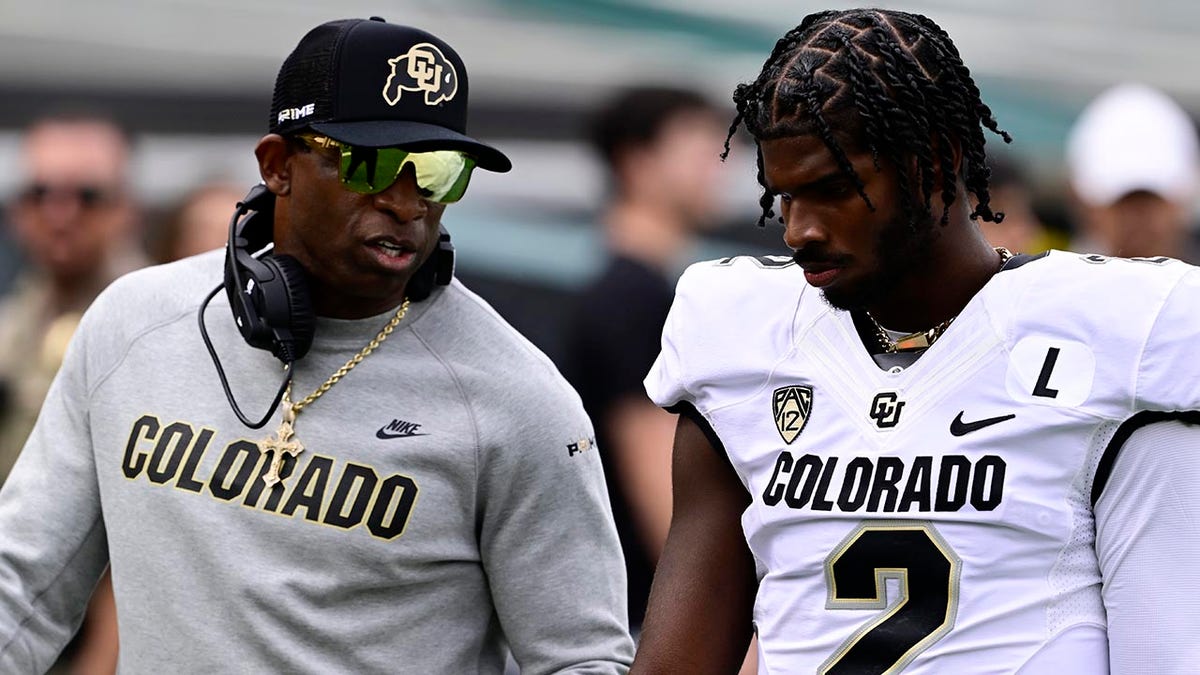 "I don't think there's a target on our back, I think there's just — teams are trying to beat me. They're not trying to beat our team," Sanders said after Saturday's loss. "They keep forgetting I'm not playing anymore."
CLICK HERE TO GET THE FOX NEWS APP
Colorado faces another tough test this Saturday when they host the No. 8 USC Trojans.