By T.K. Randall
December 18, 2022 ·  0 comments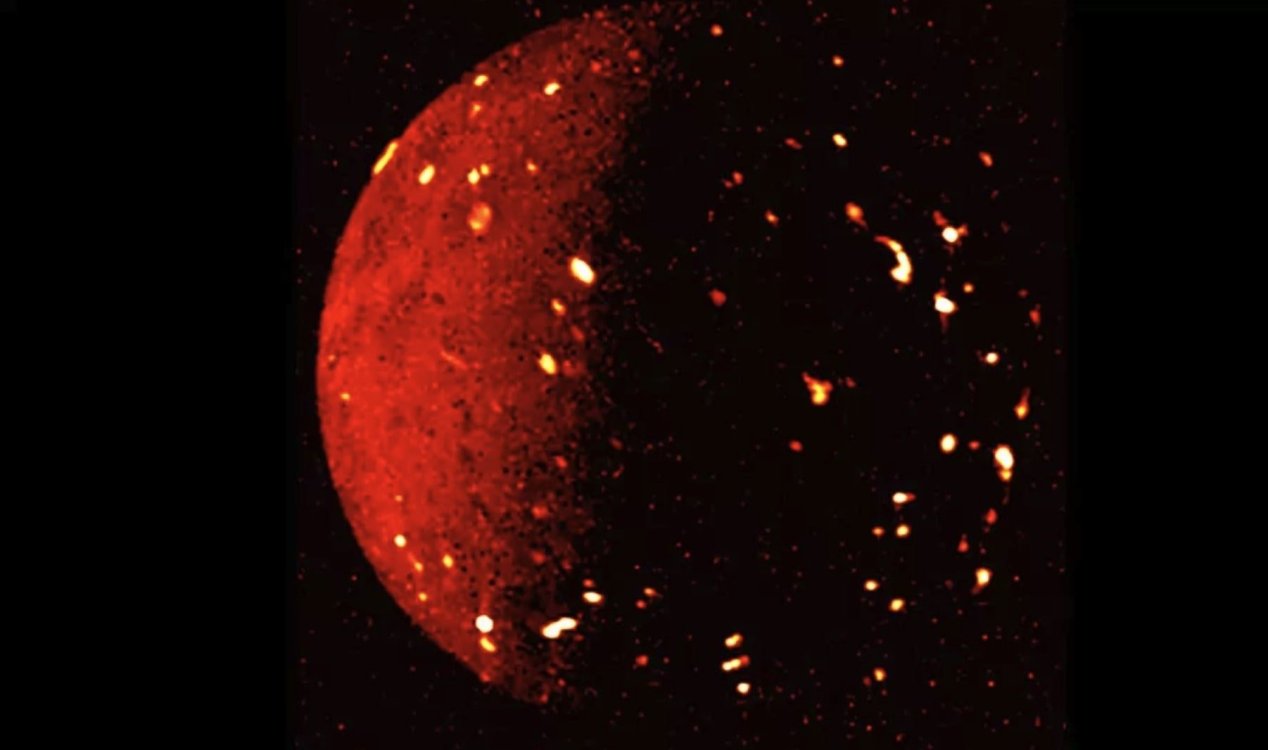 Image Credit: NASA / JPL-CALTECH / SWRI / ASI / INAF / JIRAM
This hellish world was photographed in remarkable detail during one of the probe's recent flybys.
It has certainly been an interesting time for the scientists behind NASA's Juno probe – a spacecraft that launched all the way back in 2011 with the goal of studying Jupiter (the largest planet in our solar system) as well as its contingent of intriguing and diverse moons.
Its current focus is Io – a volcanically active world that is about as close to a nightmarish hellscape you are going to find within our own solar system.
Over the next 12 months, Juno will make a series of increasingly risky flybys of this seldom-visited moon, eventually sweeping across its surface at an altitude of just 1,500km.
"We have a number of objectives besides trying to understand the volcanoes and lava flows, and to map them," said Dr Scott Bolton, Juno's principal investigator.
"We're also going to be looking at the gravity field, trying to understand the interior structure of Io, to see if we can constrain whether the magma that's creating all these volcanoes forms a global ocean, or whether it's spotty."
This latest photograph taken in infrared by the probe shows Io from 80,000km above.
The bright spots are volcanically active features such as volcanoes, lava flows and lava lakes.
Suffice to say, this is one place you wouldn't want to go for a stroll.
Source: BBC News | Comments (0)
Tags: