March Madness fans were delighted to see the reactions from broadcasters Kevin Harlan, Stan Van Gundy and Dan Bonner as they called Furman's upset of Virginia last week.
The No. 13 Paladins capitalized on a brutal Cavaliers turnover with under 10 seconds to play. Furman's J.P. Pegues hit the go-ahead three-pointer and helped the team to its first NCAA Men's Basketball Tournament win since 1974.
CLICK HERE FOR MORE SPORTS COVERAGE ON FOXNEWS.COM
Fans got an inside look at how Harlan calls the game from the press table. However, Harlan – who has gone viral before with his legendary voice – admitted he was a little bit "embarrassed" with the cameras being on him during the broadcast.
Harlan appeared on "Sports Media with Richard Deitsch" and said the camera was the last thing he was thinking about during the broadcast. He admitted he voiced his concern with CBS and Turner about having the camera on him during the game and did not want to show "how hot dogs are made."
JOHN CALIPARI REACHES OUT TO WILDCATS' MARKQUIS NOWELL AFTER 'LITTLE KID' COMMENT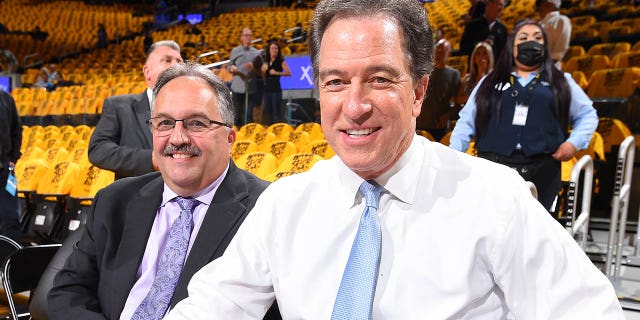 "Kind of embarrassed by it," he said of the virality of the moment. "I'm not comfortable with it. I understand why CBS would want to use that, and I guess I trust my bosses more than I trust myself in this situation.
"At the same time, if they asked me my preference, I would have said, 'please don't put that up there,' and I still feel the same way."
Entering Thursday with the Sweet 16 on the horizon, the clip had made more than 8.1 million impressions on Twitter.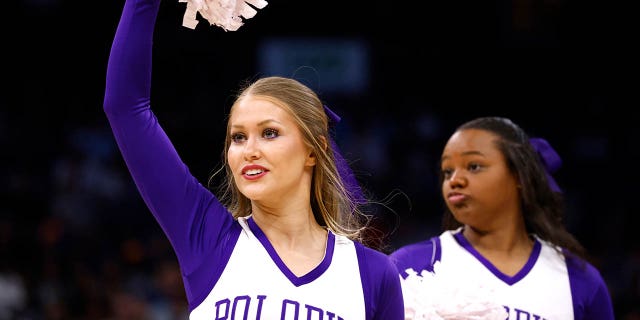 CLICK HERE TO GET THE FOX NEWS APP
Furman was just one of three major upsets in the first round. Princeton defeated Arizona and Fairleigh Dickinson beat Purdue. Only Princeton is left in the tournament.
Fox News' Joe Morgan contributed to this report.