Don't look now, but the Detroit Lions look like a team that could be developing into a serious contender as the calendar changes from September to October.
The Lions hit the road on Thursday night and took the Green Bay Packers to task at Lambeau Field. With a decent amount of blue and gray in the stands, Detroit won the game 34-20. Detroit's win marks its best start since the 2017 season when they also won their first three out of four – that time under Jim Caldwell.
Detroit didn't start out too hot. Jared Goff threw an interception on his first drive. The Packers only managed a field goal on their first series. Goff calmed down a bit after that.
CLICK HERE FOR MORE SPORTS COVERAGE ON FOXNEWS.COM
He threw a touchdown pass on his second series to Amon-Ra St. Brown. The team then followed up with a David Montgomery touchdown and then a field goal. Montgomery scored a second time in the first half and the Lions would get another field goal.
The Lions had a 27-3 at halftime. Montgomery's running abilities in the first half piqued the interest of Pro Football Hall of Famer Barry Sanders.
"These running lanes are making me wish I could still go," he wrote on X.
FALCONS' DREW DALMAN SAYS HE IS 'ALL FOR' THURSDAY NIGHT, LONDON GAMES: 'I KIND OF ENJOY THE CHANGE OF PACE'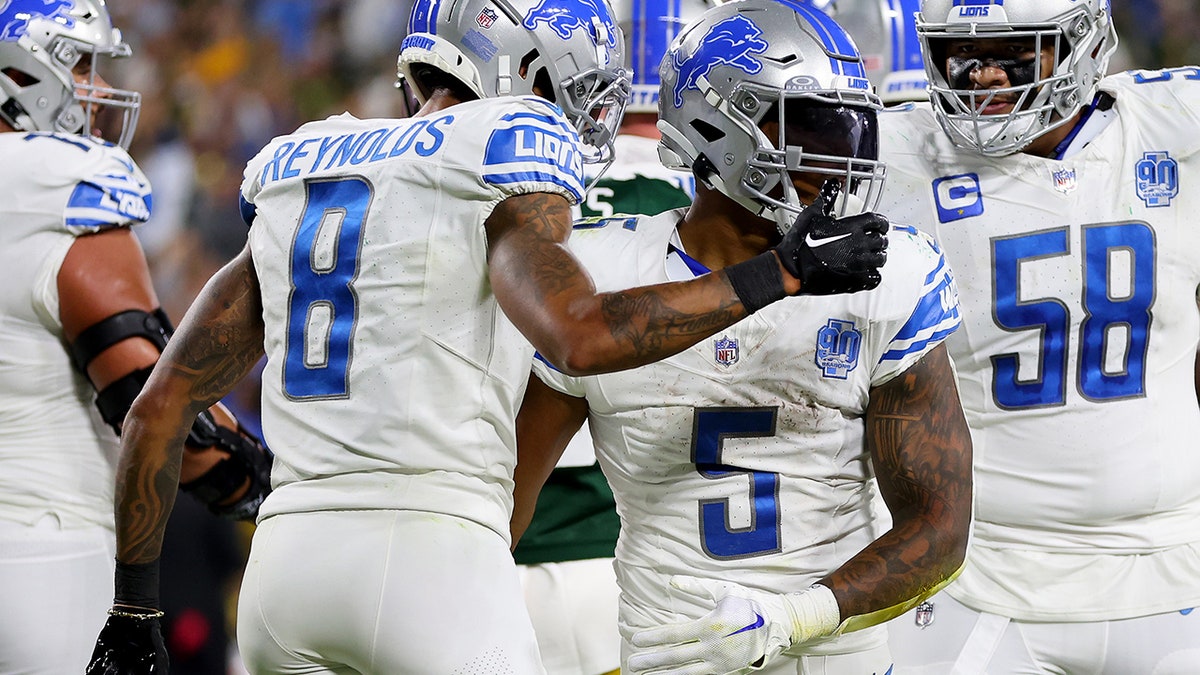 Montgomery was the first Lions running back to score a rushing touchdown in his first three games with the team since Sanders in 1989. The Chicago Bears castoff finished with 119 rushing yards on 32 carries and 121 yards.
Goff played efficiently down the stretch. He was 19-of-28 for 210 yards, a touchdown pass and an interception. He was only sacked twice. Josh Reynolds led the team in receiving with three catches for 658 yards.
The Loins' defense picked Packers quarterback Jordan Love off twice and sacked him five times. He tried to get a comeback going in the second half but it was too little too late.
He was 23-of-36 with 246 passing yards and a touchdown pass to Christian Watson.
The Packers only had 27 rushing yards the entire night.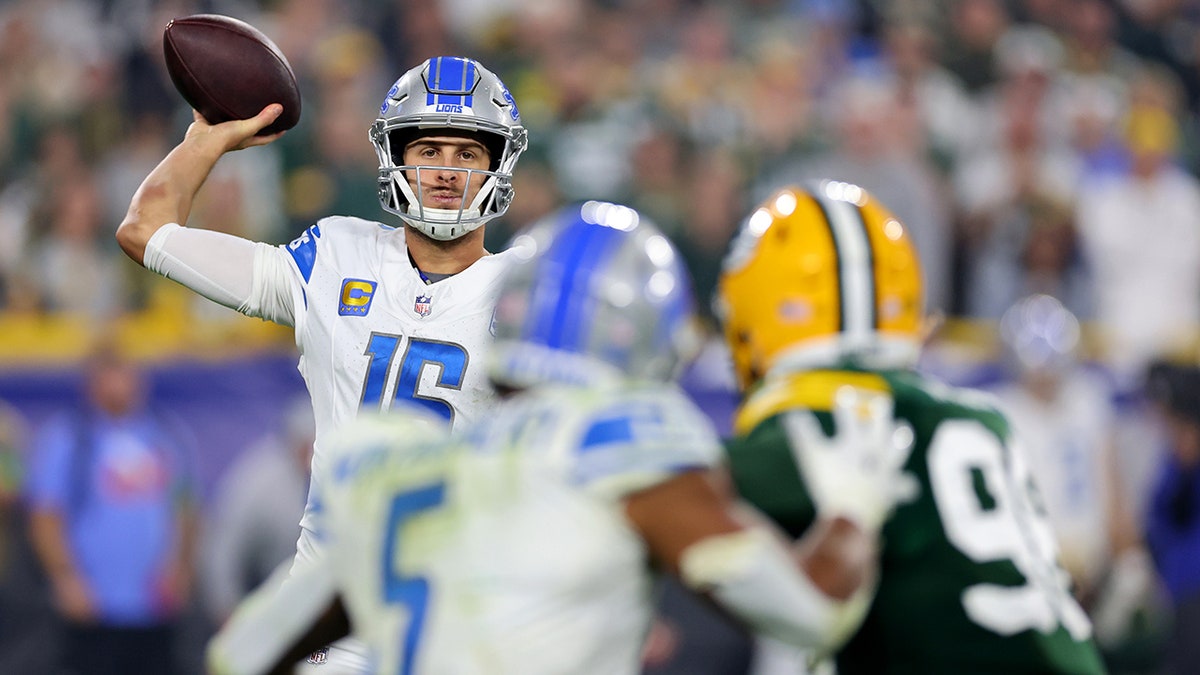 CLICK HERE TO GET THE FOX NEWS APP
Green Bay fell to 2-2 on the year.