By T.K. Randall
July 10, 2023 ·  0 comments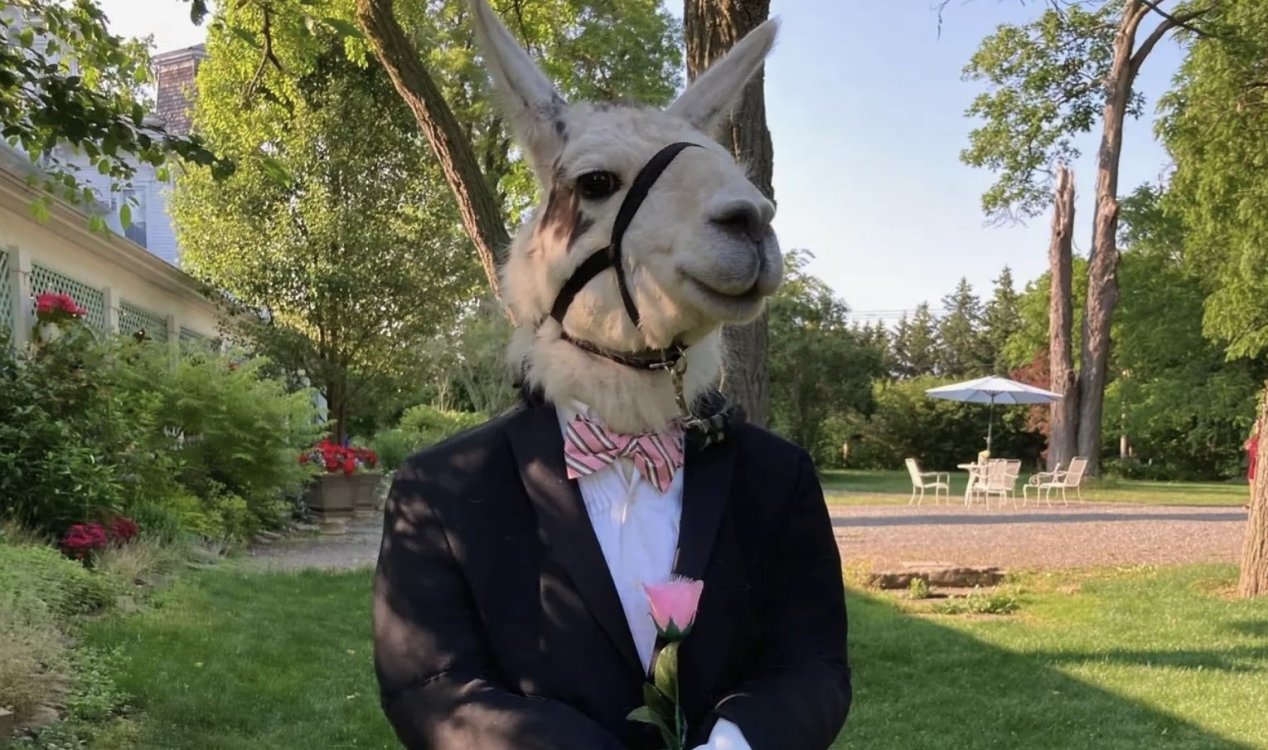 Not your average wedding guest… Image Credit: Facebook / Llama Adventures
If there's one thing that's sure to make a wedding memorable, its a llama dressed up in a suit and bowtie.
Keen to make their special day as special as humanly possible, Adam and Tara, who were due to be married at Maison Albion in New York, decided to hire a llama from Llama Adventures – a company which aims to "share the joy of llamas with everyone."
The animal certainly succeeded in turning heads when it showed up at the wedding dressed as a groomsman complete with suit and bowtie – much to the delight and amusements of the guests.
Unsurprisingly, photographs of the occasion soon went viral on social media.
"At first, I thought it was a groomsman dressed as a llama, but when he turned, I saw that it was the other way around," photographer Cathy Craft told Newsweek.
"The bride was absolutely delighted and the guests thoroughly enjoyed it as they waited for the ceremony to begin. It put a smile on everyone's face."
Source: Lad Bible | Comments (0)
Tags: