Modern Mysteries
July 28, 2022 |  5 comments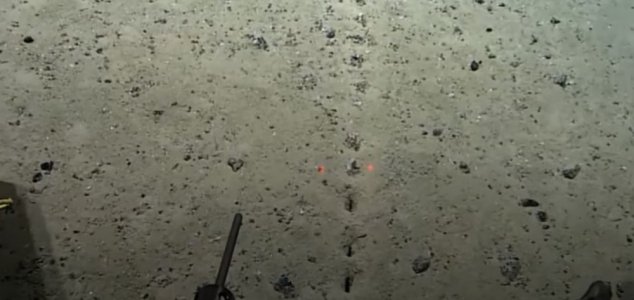 Could some sort of creature have created these holes ? Image Credit: NOAA
The NOAA has appealed to the public for help explaining the presence of a line of holes at the bottom of the sea.
The unidentified holes, which appear in a straight line and are intriguingly consistent in size and shape, were found 2,660 meters down by scientists at the National Oceanic and Atmospheric Administration (NOAA) during their 'Voyage to the Ridge 2022' expedition to the Mid-Atlantic.
As things stand, nobody seems to know who or what created the holes or why.
The mystery has prompted the NOAA to appeal to the public for assistance.
"Okay Facebookers, time to get out those scientist hats!" the Facebook post reads.
"On Saturday's Okeanos dive, we observed several of these sublinear sets of holes in the sediment. These holes have been previously reported from the region, but their origin remains a mystery."
"While they look almost human made, the little piles of sediment around the holes make them seem like they were excavated by… something."
"What's your hypothesis ?"
Source: News.com.au | Comments (5)
Tags: