By T.K. Randall
December 11, 2022 ·  0 comments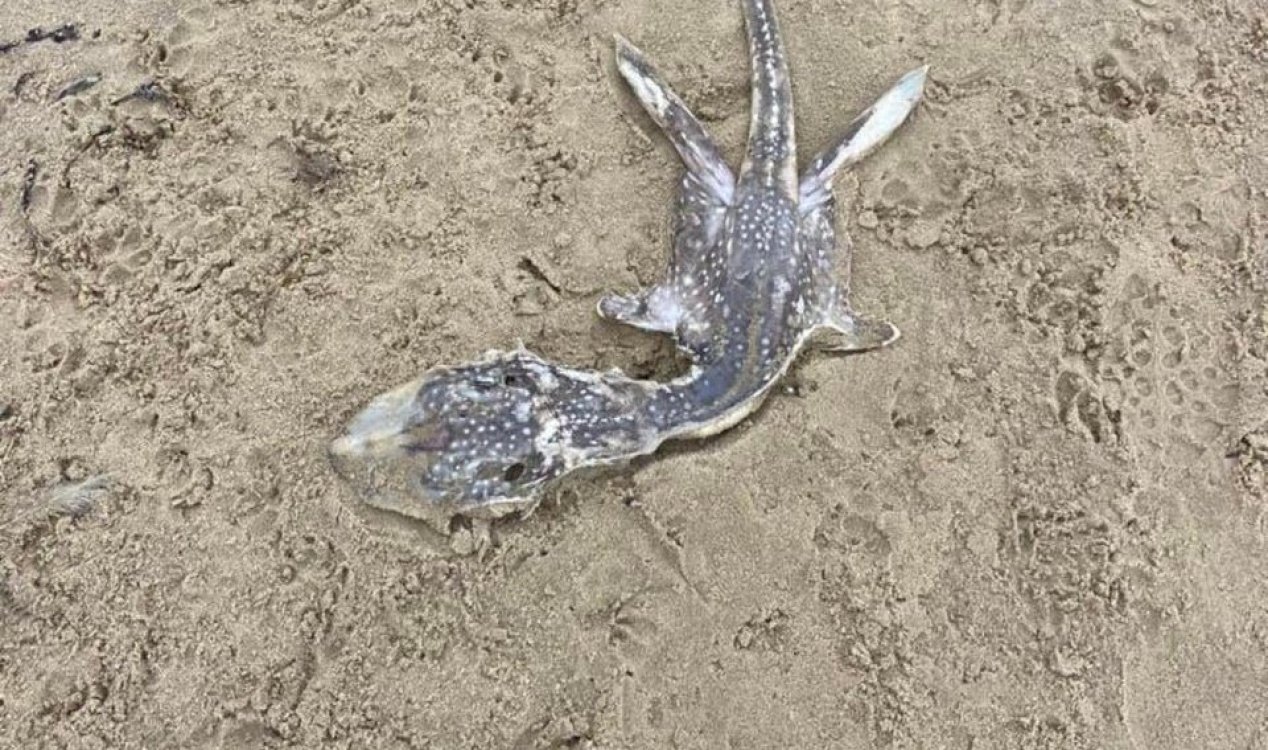 What type of creature is this ? Image Credit: Reddit / huskyboi72
Efforts to identify an animal washed up on a beach in the UK have been generating a number of intriguing suggestions online.
We've certainly seen a fair few mystery creatures washed up on beaches across the world over the years, with most of these ultimately ending up being either common but misidentified sea animals or rarely seen animals that most people would be unable to recognize.
This latest example, which was photographed on a beach in the UK and posted up on Reddit by the user 'huskyboi72', has been generating some heated debate on social media in recent days.
"Found this on the beach the other day, anyone know what it is ?" he wrote.
The suggestions posted up by other users were certainly intriguing, with some naming specific types of conventional wildlife and one even describing it as a 'baby Loch Ness Monster'.
The most likely explanation, however, is that this mystery creature is actually a thornback ray – a relatively common animal found in the waters around the British Isles.
This one, for whatever reason, seems to have had its wings removed, thus leading to its unusual appearance.
Source: Metro.co.uk | Comments (0)
Tags: