By T.K. Randall
May 21, 2023 ·  1 comment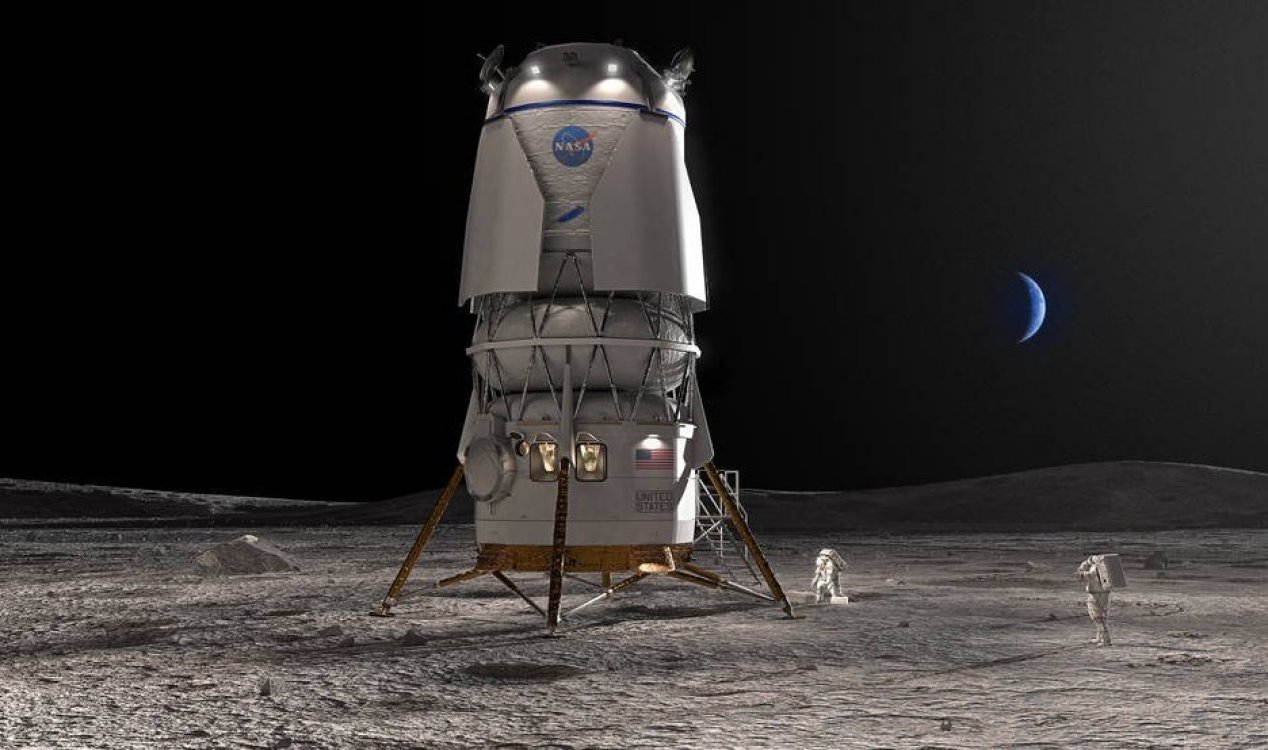 An artist's impression of Blue Origin's lander. Image Credit: Blue Origin
The $3.4 billion contract will enable the development of a human landing system for a week-long excursion to the Moon in 2029.
Given that we have yet to even seen the first manned mission of the Artemis program (Artemis II), it might seem premature thinking about Artemis V, but NASA is pressing ahead regardless with a new contract awarded to Blue Origin to develop a landing system for a mission scheduled for 2029.
Artemis V will expand upon what has come before by launching four astronauts into space who will dock their Orion capsule with the upcoming Gateway station in orbit around the Moon.
Two of the astronauts will then descend onto the lunar surface and spend a week exploring the Moon's south pole region where they will conduct a variety of scientific experiments.
The mission is designed to bridge the gap between one-off lunar missions and recurring missions involving repeated trips to and from the orbital outpost.
"Adding another human landing system partner to NASA's Artemis program will increase competition, reduce costs to taxpayers, support a regular cadence of lunar landings, further invest in the lunar economy, and help NASA achieve its goals on and around the Moon in preparation for future astronaut missions to Mars," NASA wrote in a press release.
Whether the ambitious timetable provided will be viable, however, remains to be seen – it seems likely that some (if not all) the current Artemis mission targets will be pushed back somewhat.
"Today we are excited to announce Blue Origin will build a human landing system as NASA's second provider to deliver Artemis astronauts to the lunar surface," said NASA Administrator Bill Nelson.
"We are in a golden age of human spaceflight, which is made possible by NASA's commercial and international partnerships. Together, we are making an investment in the infrastructure that will pave the way to land the first astronauts on Mars."
Source: NASA.gov | Comments (1)
Tags: