By T.K. Randall
January 25, 2023 ·  0 comments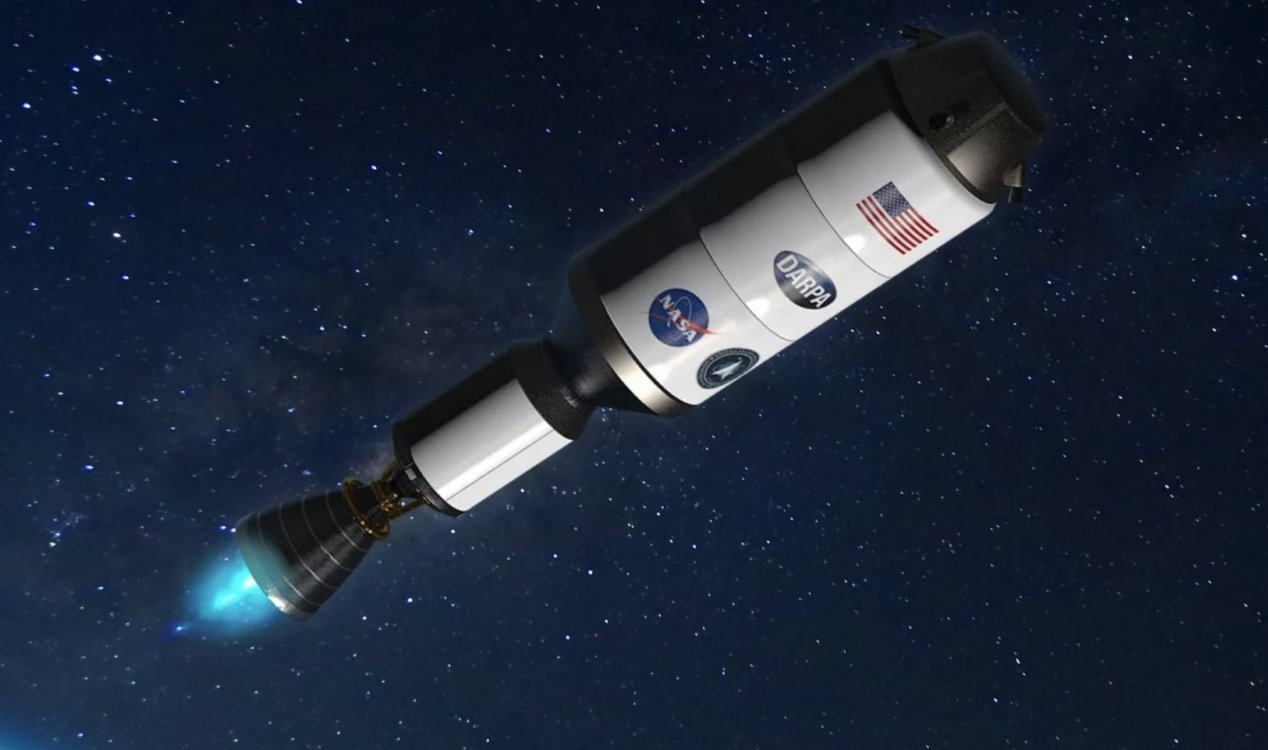 The new engine could be a game changer for deep space missions. Image Credit: DARPA
The new rocket will be designed to enable manned missions to the Red Planet and could debut as soon as 2027.
Manned missions to the Moon are possible because it only takes a few days to get there, but if we are ever going to land humans on Mars – a trip which typically takes over 7 months – we are going to need a form of transportation capable of reaching its destination a lot quicker.
Now NASA, in collaboration with DARPA, has announced its solution to this problem – a new type of rocket equipped with a nuclear thermal engine capable of getting to Mars within a matter of weeks.
Introduced by NASA Administrator Bill Nelson during a presentation yesterday, the new endeavor will aim to "develop and demonstrate advanced nuclear thermal propulsion, a revolutionary technology that will allow the United States to expand the possibilities for future human spaceflight missions."
Described by Nelson as a "major investment in getting to Mars", the new rocket could fly as soon as 2027 and could become an integral part of efforts to land humans on Mars in the 2030s.
"NASA has a long history of collaborating with DARPA on projects that enable our respective missions, such as in-space servicing," said NASA Deputy Administrator Pam Melroy.
"Expanding our partnership to nuclear propulsion will help drive forward NASA's goal to send humans to Mars."
Source: Space.com | Comments (0)
Tags: