By T.K. Randall
September 14, 2023 ·  1 comment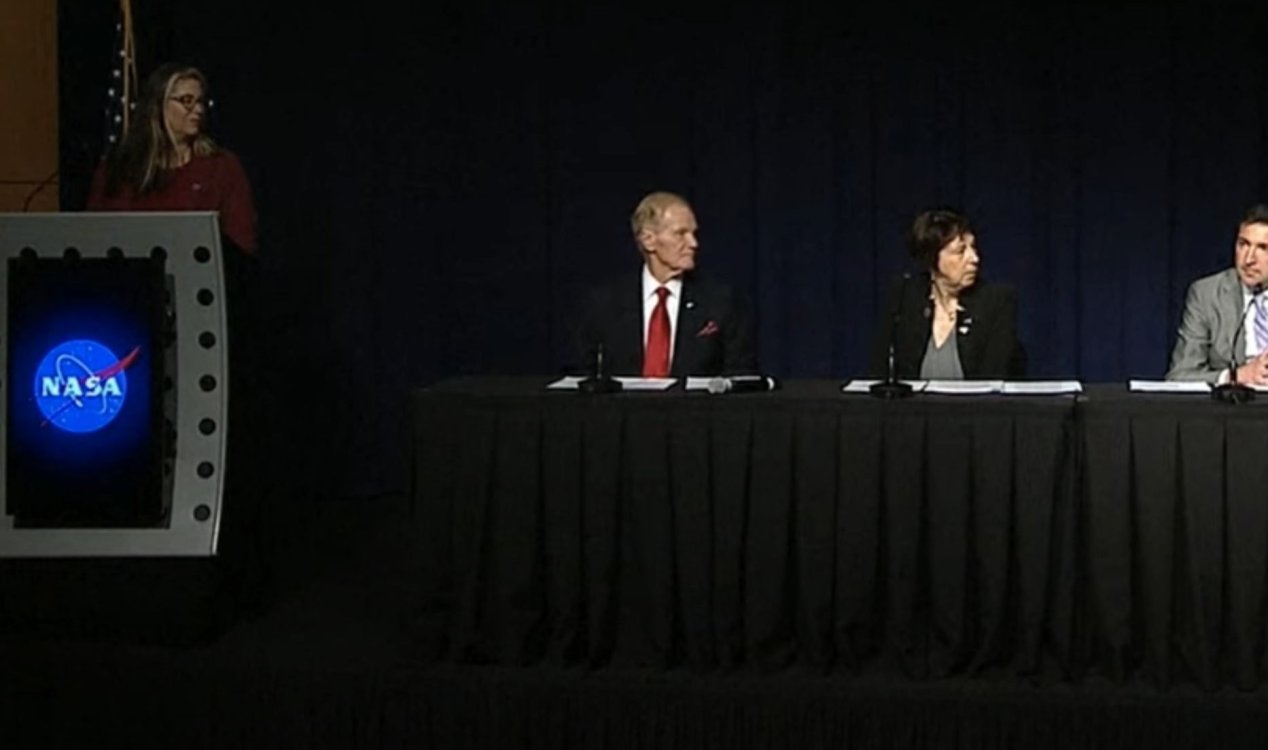 The panel at today's media briefing. Image Credit: NASA
A media briefing earlier today outlined the findings in the report as well as what it could all mean for the future of UFO research.
Following on from NASA's first ever public meeting on the topic of UFOs back in June, the report, which was penned by an independent team of scientists and researchers, has finally been released.
In it, the researchers concluded that new scientific techniques and technologies – such as advanced satellites, machine learning and artificial intelligence – would be required in order to fully understand the phenomenon.
The report also noted the negative stigma associated with the reporting of unidentified flying objects, but also suggested that NASA's involvement should help to combat that particular issue.
NASA Administrator Bill Nelson stated that they wanted to shift the conversation on UAPs "from sensationalism to science".
"NASA searches for the unknown in space. It's in our DNA," he said.
"The top takeaway from the study is that there is a lot more to learn. The NASA study did not find any evidence that UAP have an extraterrestrial origin, but we don't know what these UAP are."
The full media event discussing the findings can be viewed below.
Source: AP News | Comments (1)
Tags: