By T.K. Randall
September 17, 2023 ·  0 comments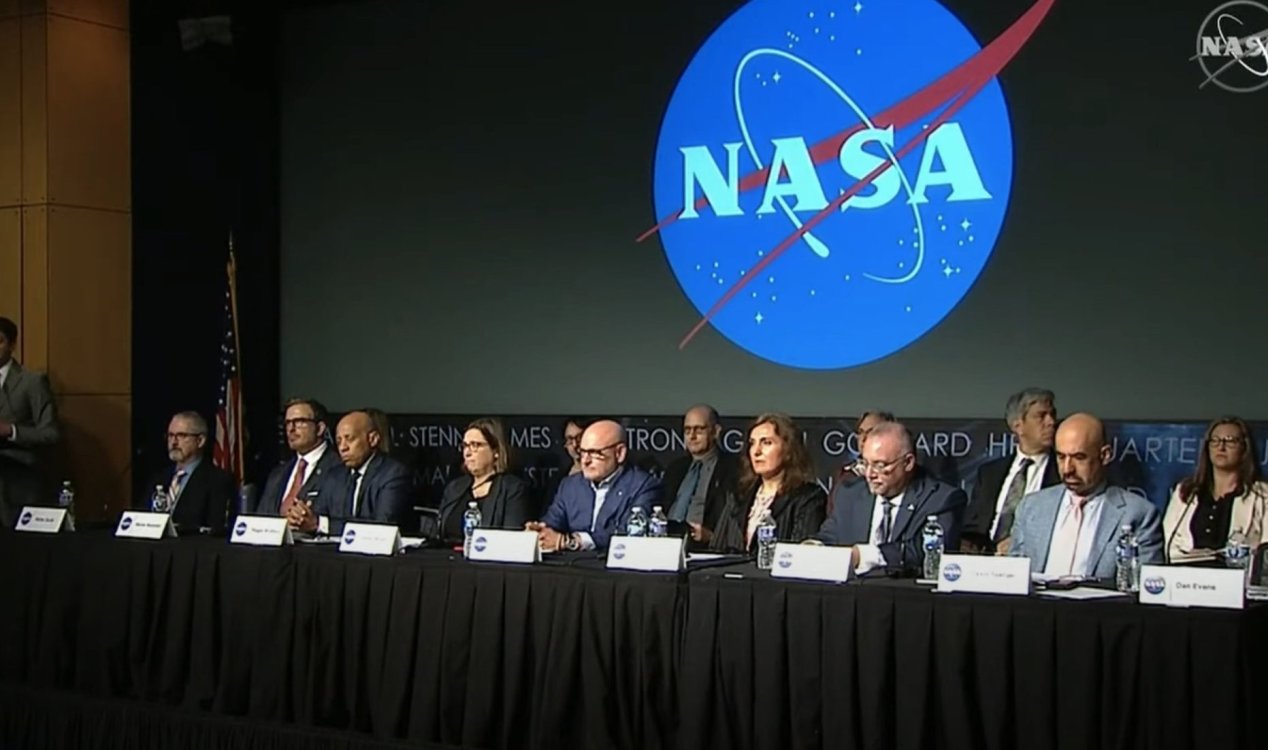 NASA's UFO hearing which took place in January. Image Credit: NASA
The identity of the space agency's new UFO boss was previously withheld due to concerns over harassment.
NASA seems to be taking the UFO phenomenon very seriously these days, as evidenced by its public hearing into the subject earlier this year and the release of its official UAP report last week.
Now the space agency has decided to reveal the identity of the man who is going to be heading up its UFO research endeavors after backtracking on an earlier decision to withhold his name in fear of harassment and ridicule.
According to a press release, NASA's director of research into unidentified anomalous phenomena (UAPs) is Mark McInerney – a former Pentagon liaison.
It remains unclear, however, exactly why the agency changed its mind over disclosing his identity, especially given that it had expressed concerns about doing so mere hours earlier.
It had emerged recently that several members of the UFO study group had been targeted on social media, with some of them receiving harassing messages and even threats.
"That's in part why we are not splashing the name of our new director out there, because science needs to be free," NASA's Dan Evans had said at the time.
"Some of [the incidents] rose to actual threats."
Source: Mail Online | Comments (0)
Tags: