2024 GOP presidential candidate Gov. Ron DeSantis, R-Fla., sparred with NBC News reporter Dasha Burns over abortion policy and the 2020 election during an exclusive network interview.
Ahead of the premiere of the full interview later Monday evening, NBC's "Today" aired multiple clips from it showing DeSantis and the reporter arguing over whether the Democratic Party supports abortion up until the moment of pregnancy and whether former President Donald Trump fairly lost the 2020 presidential election.
In the preview, Burns was shown shutting down the Republican governor's claim that some Democrats advocate for "infanticide" and strained to get him to declare that Trump lost re-election, suggesting he was trying to obscure that fact.
NBC REPORTER GETTING 'BULLIED' BY MEDIA FOR FETTERMAN REPORT WAS 'PATHETIC,' 'WRONG,' SAY INSIDERS
The two sparred over abortion after Burns asked his whether a potential DeSantis administration would "veto" national restrictions on the procedure, the governor claimed, "We will be a pro-life president and we will support pro-life policies."
He continued, "I would not allow what a lot of the left wants to do which is to override pro-life protections throughout the country, all the way up really until the moment of birth in some instances which I think is infanticide."
Burns slammed that assertion, saying, "I gotta push back on you on that because that's a misrepresentation of what's happening, I mean that 1.3% of abortions happen at 21 weeks or higher. There's no evidence of Democrats pushing abortions up until –" 
DeSantis persisted, replying, "But their view is, is that all the way up until that, there should not be any legal protections –" Burns cut him off again, denying what he was saying.
"There's no indication of Democrats pushing for that," the reporter declared. 
Last year however, then-U.S. Senate candidate Tim Ryan, D-Ohio, denied there should restrictions for abortions in the late term of pregnancy. During a Fox News interview, "Special Report" anchor Bret Bair asked Ryan, "My question was about any limits to abortion at any point. Late-term, anything?"
Ryan responded, "Look, you got to leave it up to the woman. You and I sitting here can't account for all of the different scenarios that a woman, dealing with the complexities of a pregnancy, are going through. How can you and I figure that out?"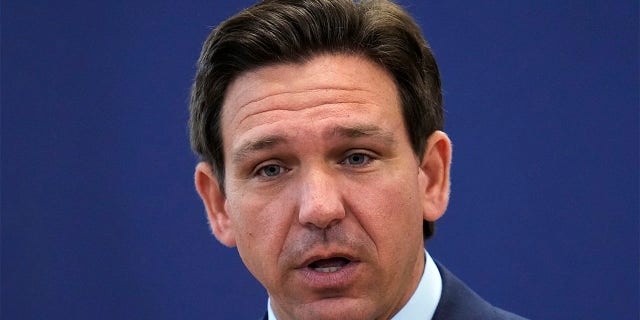 The truncated segment began with the discussion about DeSantis' Republican rival, former President Trump. While the governor insisted his campaign was focused on Biden's failures in office rather than fixating on Trump's grievances, Burns began grilling him on his competition with Trump.
DeSantis stated, "If the election is a referendum on Joe Biden's policies and the failures that we've seen and we are presenting a positive vision for the future, we will win the presidency and we will have a chance to turn the country around." 
He added, "If on the other hand the election is not about January 20, 2025 but January 6, 2021, or what document was left by the toilet at Mar-a-Lago, if it's a referendum on that we are going to lose."
Burns replied, "But with Trump in the race – you know with Trump in the race that is largely what it's going to be about and right now you're not fighting against Joe Biden, you're fighting against Trump."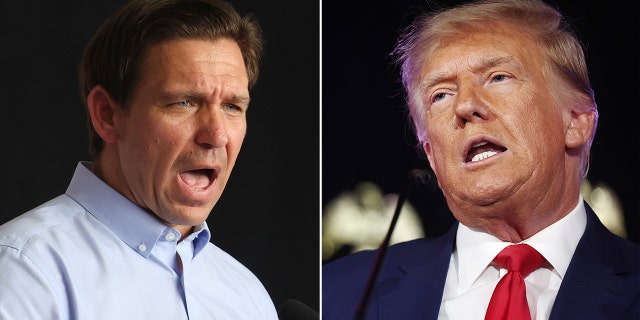 Burns then turned to the last presidential election, asking DeSantis, "Yes or no, did Donald Trump lose the 2020 election?" DeSantis gave a strategic answer, saying, "Whoever puts their hand on the bible on January 20 every four years is the winner."
Burns did not accept the response. She pressed him, saying, "Respectfully, you did not clearly answer that question and if you can't give a yes or no on whether or not Trump lost how can you –"
DeSantis interrupted, stating, "Of course, he lost!" and Burns restated the question: "Trump lost the 2020 election? Okay."
"Joe Biden's the president," DeSantis declared, adding, "But the issue is I think, what people in the media and elsewhere, they wanna act like somehow, this was just like the perfect election."
For more Culture, Media, Education, Opinion, and channel coverage, visit foxnews.com/media